I mentioned our weekend honey hole yesterday when talking about the Hamilton Type Chest that I'm already digging into – but with all my excitement, I didn't get into everything else we found. Saturday morning started out pretty normal – we hit a few sales and one promising one was at an old woodworking shop – but it had already been picked clean, so we were only able to get a few books and a rusted chain. Yes, we buy rusted chains to go with our other rusted stuff. You'll see what these rust pieces become soon enough.
So after hitting the sales within the loop – I convinced Lauren to hit one more with me – this one was out in BFE. We drove and drove and drove – and then went through some slightly scary neighborhoods until we finally came upon a small unassuming house. Mind you – this was around 11am on Saturday morning – any professional yard saler knows that all the good stuff is gone by then – but what you also know is that anything left is usually deeply discounted.
We walked in and I was like a kid in a candy store. The house was filled with old trunks – that were filled with old photos and tools. I'm talking 10+ antique military trunks. One room was filled with old photos (mostly re-productions), but I found some gems like this print from 1938 (I have several if you want one).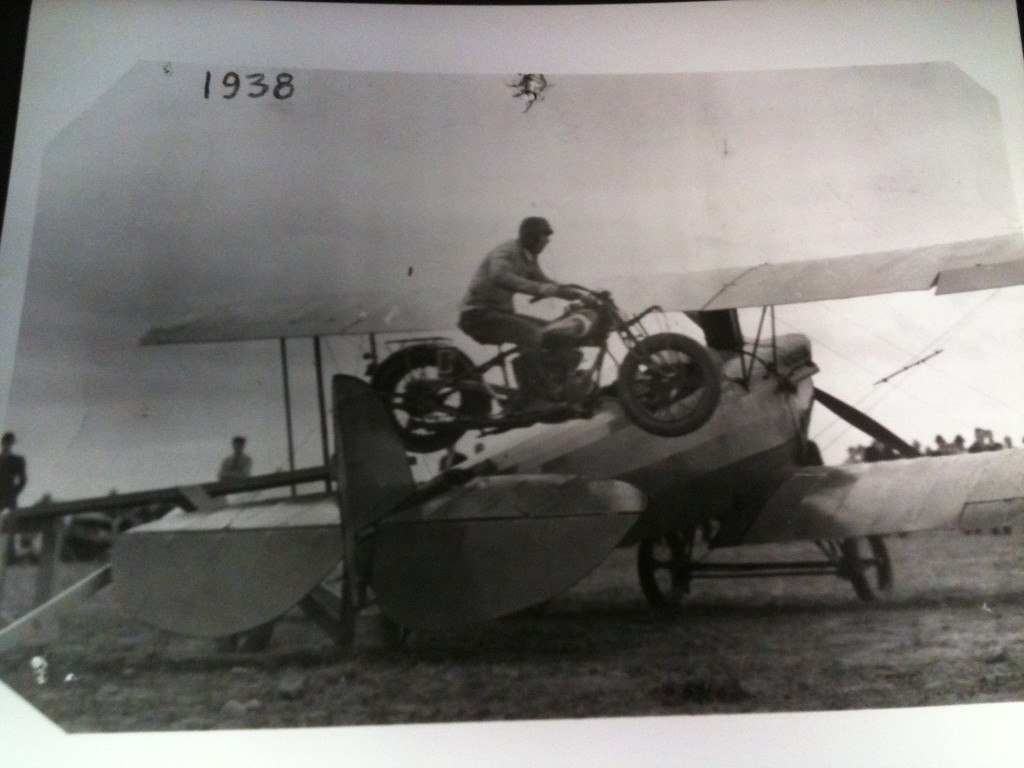 Turning into the next room – I found all sorts of antique metal parts – more stuff to make stuff from – but before I could even dig through that my eye caught a pile of antique fans. And I mean a pile! All told there were 6 fans, with miscellaneous parts and pieces laying around. I didn't even bother to test them out – I just snapped them all up. Some are from the 1960's but most are much older then that – all with good rust and age to them. Later when I got these home, I was happy to discover that they all worked (minus the one without a power cord). Before I even got the fans into my pile, another buyer came by and wanted to buy one off of me – and I hadn't even paid for them yet! Lauren found 5 antique dough bowl trenchers that she snatched up – they are all mid-sized and shallow but with good structure to them. More pictures of those to come soon.
I must have cruised around the house 5-6 times – eventually buying an entire trunk filled with old maps, prints and miscellaneous advertising pieces. One of my favorites was this Vince Lombardi poster: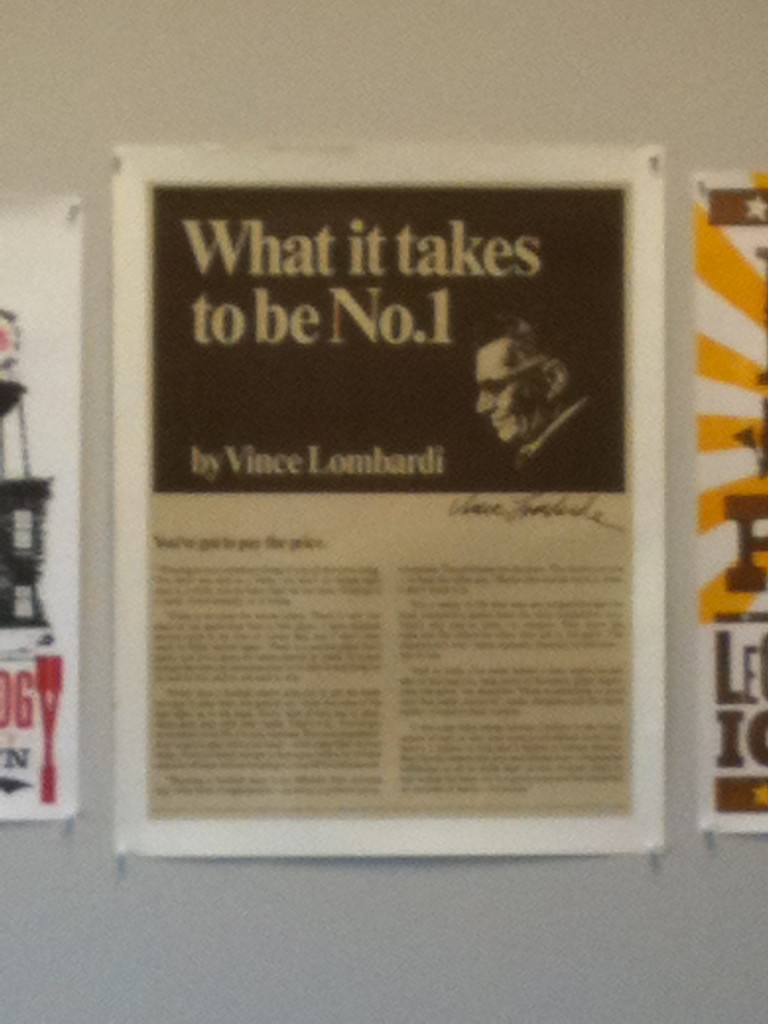 There was actually a stack of them in the trunk – which I didn't discover until we got it home – so if you want one of these, just let me know. Going through the trunk was tons of fun – some garbage but some really cool plate prints from museums as well. Probably going to put all those on Etsy or eBay since there are so many.
But still by far my favorite piece is the Hamilton Type Chest – yes, it's going to be a ton of work, but it will be so worth it in the end. I'm obsessed with type chests, library card cases, dental cabinet and vintage post office boxes – basically anything with a lot of small drawers and I'm in. That and old chests and vintage fans – three things I go nuts over at sales. In fact – if you know where I can find an old library card cabinet, I'm all ears!