Weathered Mexican Pine Dining Table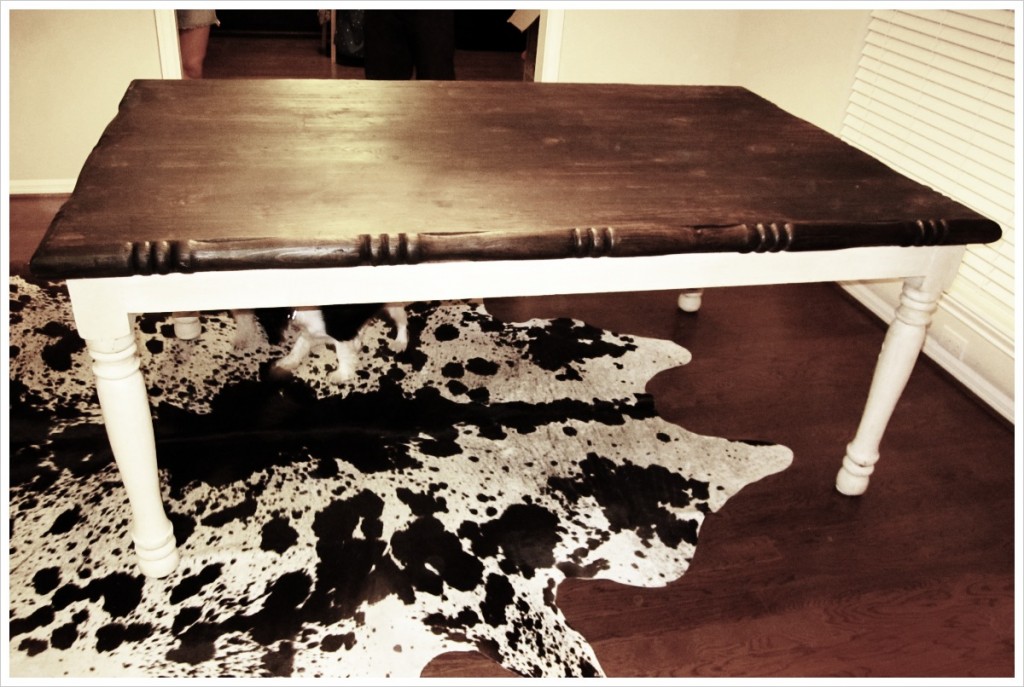 This table was nothing short of ugly from the very beginning. But we happen to specialize in creating swans out of ugly ducklings. Falynn (The Daily Derderian) and her husband Alex just recently bought their first home and were struggling to find furniture – well enough furniture to fill the house and not break the bank. We found this table on Craigslist and immediately sent it to them to look at with the strong recommendation to "buy this table". Nick promised that it could be gorgeous given the right treatment and they trusted us, thank goodness! In one weekend, this table went from the fugly you see below to the beauty seen above.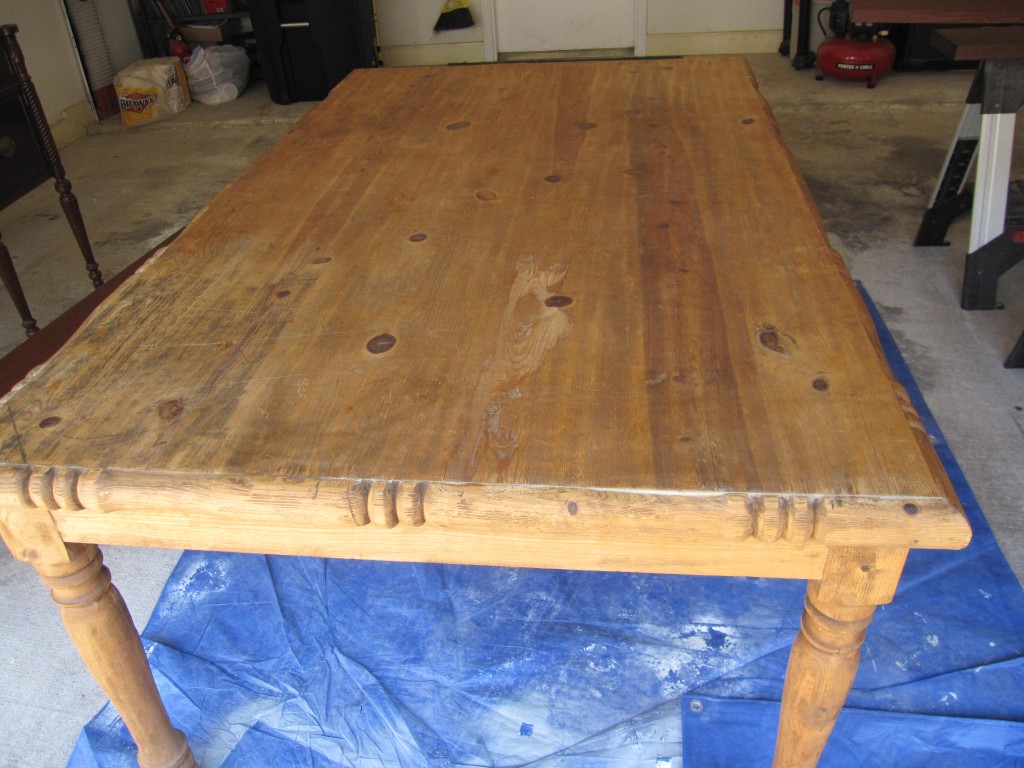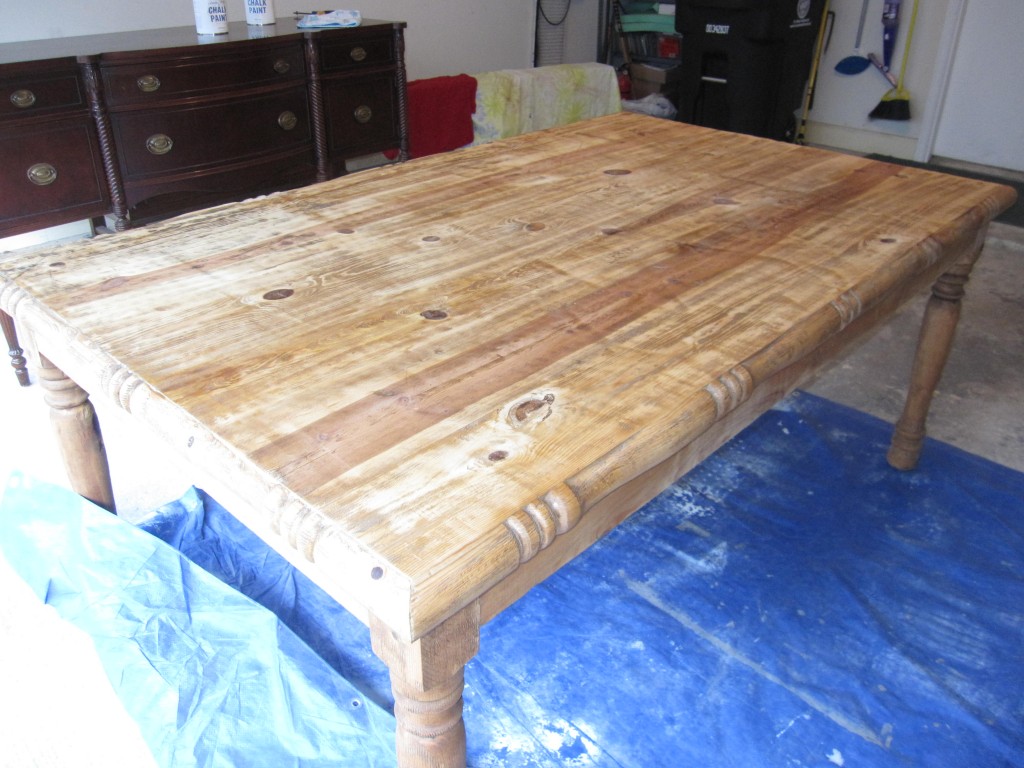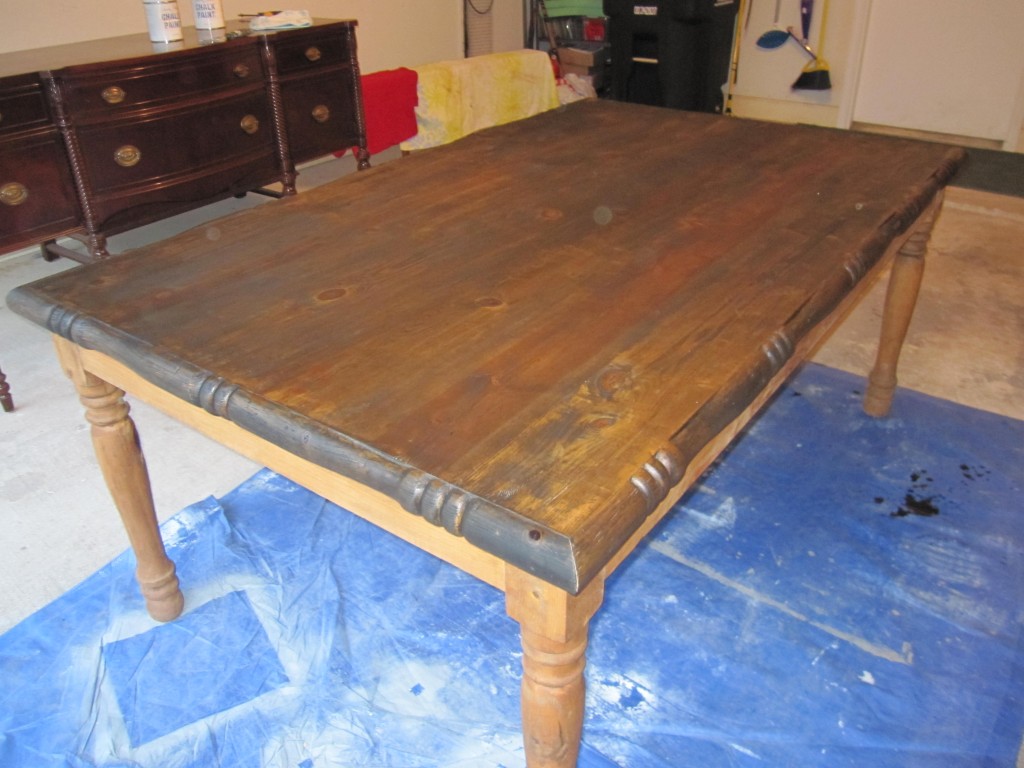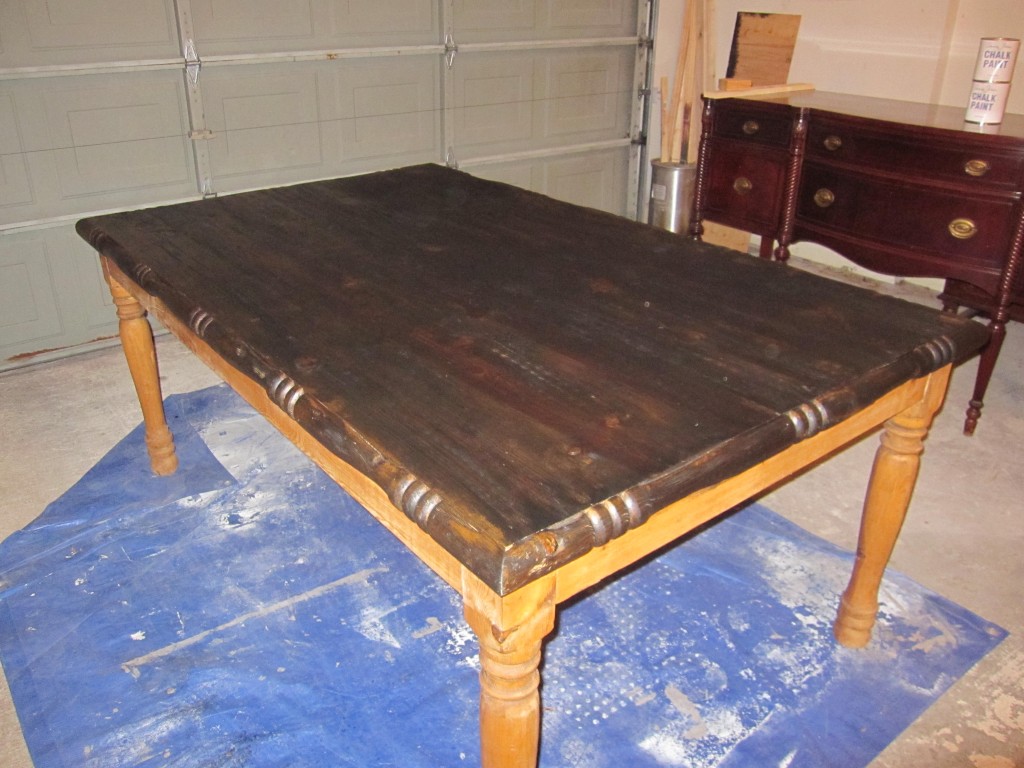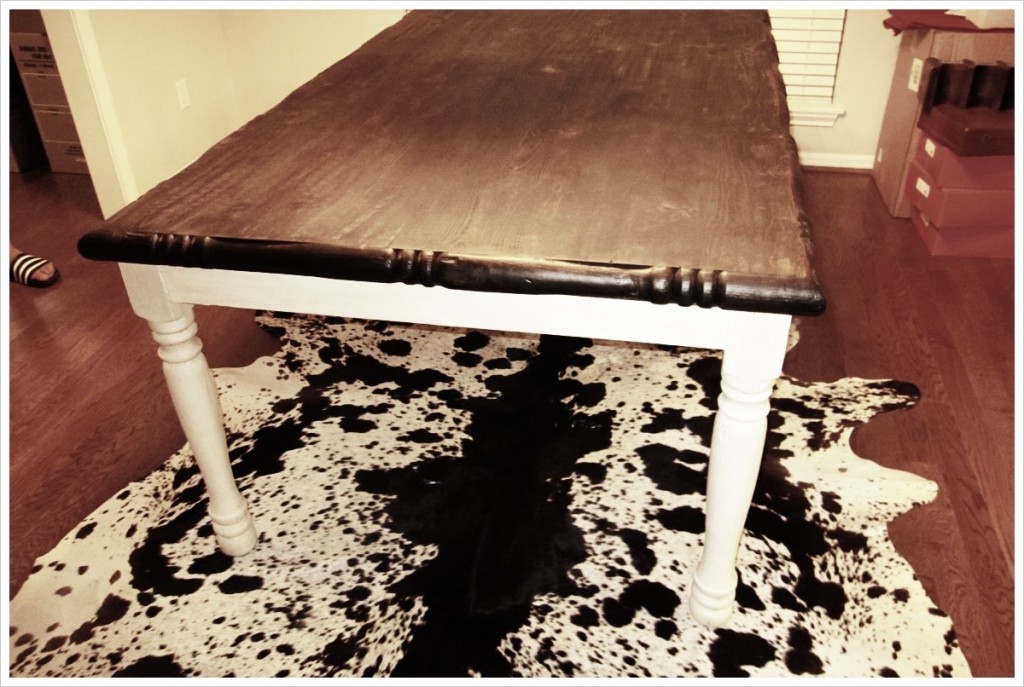 If you have a piece of furniture that needs a new life or a looking for something special, just let us know. We frequently source special order pieces for clients that have an idea – and we make it happen.