Ugly Buffet/Hutch to a Kitchen Storage Swan
We've all seen these hutch/buffets before. Most likely at a Goodwill – or sometime during your childhood. Sorry about the before picture – I started getting into this piece before I remembered to grab the camera.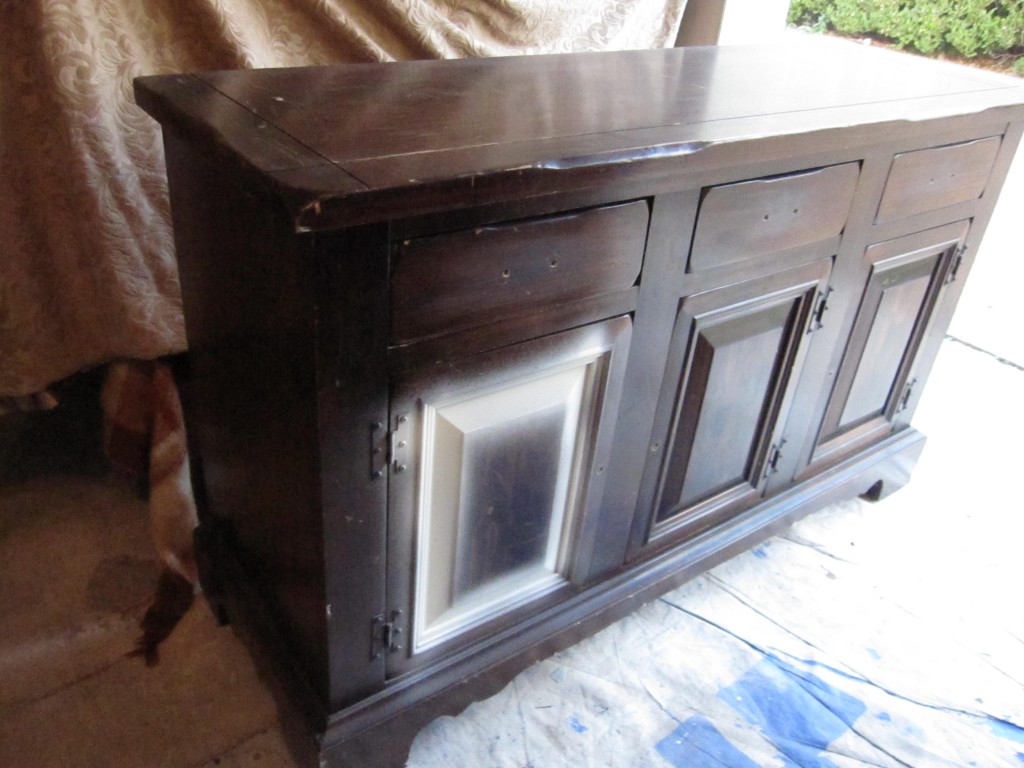 This piece came from the same set of stuff we picked up with the Ethan Allen side table – and it came with a horrible hutch piece for the top. I immediately trashed that and got to work on the bottom. It started out brown, dirty, clunky and basically something you would never want to have in your house – let alone pick up if it was on the side of the street for free. But I pushed forward – frankly I was worried on how it would turn out but anything was better then what I started with.
So late Saturday night while Lauren was out, I spent some quality time with the paint sprayer (yes, a party animal – that's me) and sprayed this piece down with Annie Sloans Old White chalk paint. (Read this post to see the sprayer I used and where I got it, plus other tips).
The Sunday morning, after consulting with my lead designer (Lauren), I painted the top with Graphite Annie Sloan paint and then got to work distressing it. The White/Graphite combo on the top allowed the white to show through once distressed and the brown actually worked for us on the body of it. The handles came from Hobby Lobby. I then gave it a coat of clear wax and we hauled it into the new kitchen – with about 2 hours to spare before we had dinner guests over.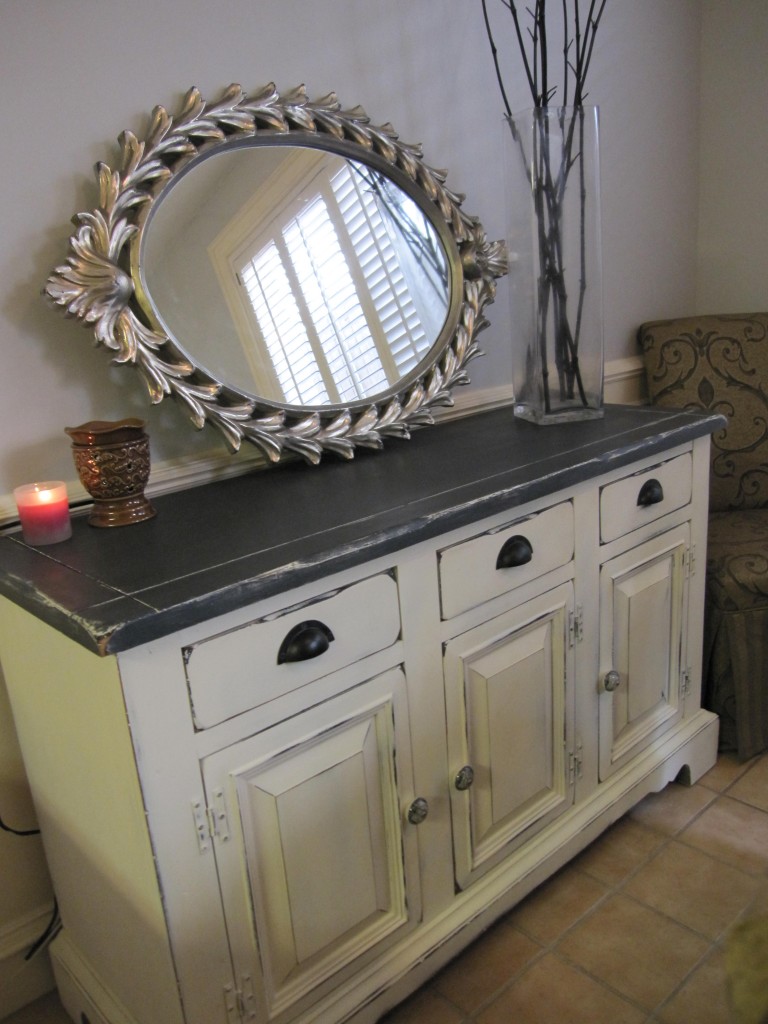 And there you have it – from fugly to functional and stylish in less then 24 hours. Total cost – maybe $10 worth of paint and wax.
Edit: Originally this was not for sale, but with so much interest in it – I had to sell it. So this is now SOLD. I've promised my lovely wife to find another one just like it for her.
Check out these great link parties here & here