Steelcase Tanker Desk – Before & After
To expand on the previous desk showcase post, I thought I would show you what we started with. As a background, I had found this desk listed on Craigslist and excitedly called the owner and inquired about coming to get it. Mind you the pictures on Craigslist were small and did not show just how much rust the thing had – and then the seller told me that many folks had called about it but no one had picked it up, and it was sitting on his driveway – so I could come and grab it anytime. (It was free BTW) So after work, I drove the wife about 50 miles into the boondocks – at night to get this thing. Because of the lack of light, we couldn't see just how bad off it was – so just imagine my frustrations the next morning when I finally got to look at the bucket of rust.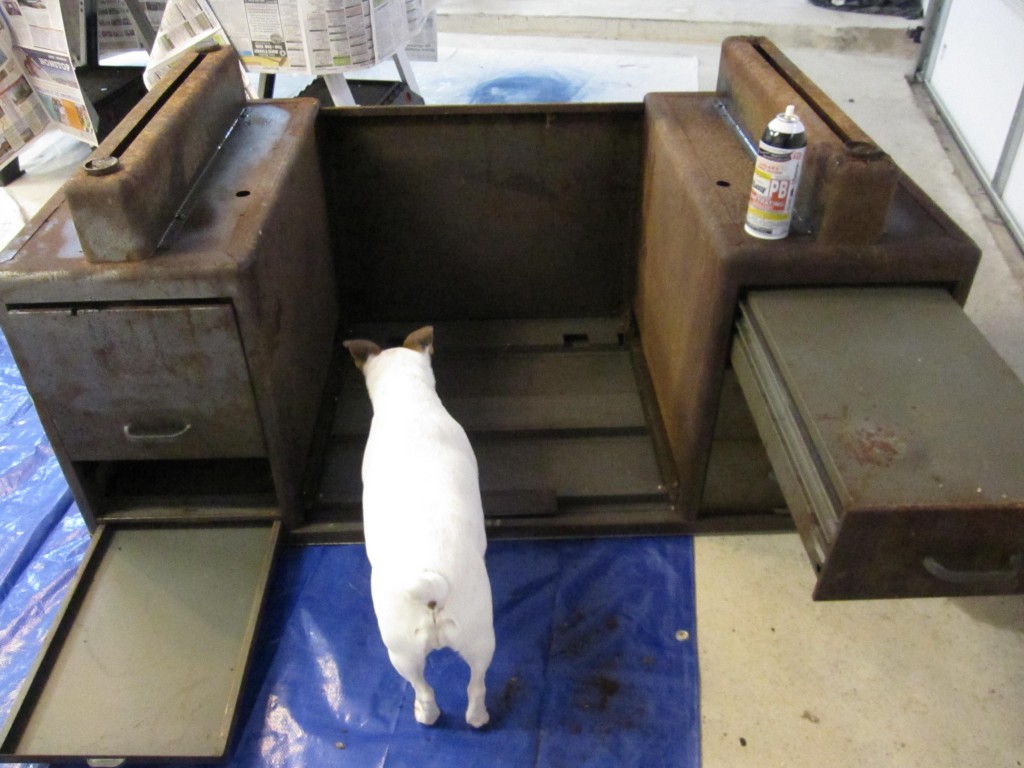 Rust, rust and more rust! I used everything in my arsenal to get it off – but it mostly came down to elbow grease and my trusty grinder. 2 days later, I had it ready to prime and then paint. In order to prevent any future rust, it was completely treated with 3 coats of rust resistant paint and then a final coat of hammered steel paint.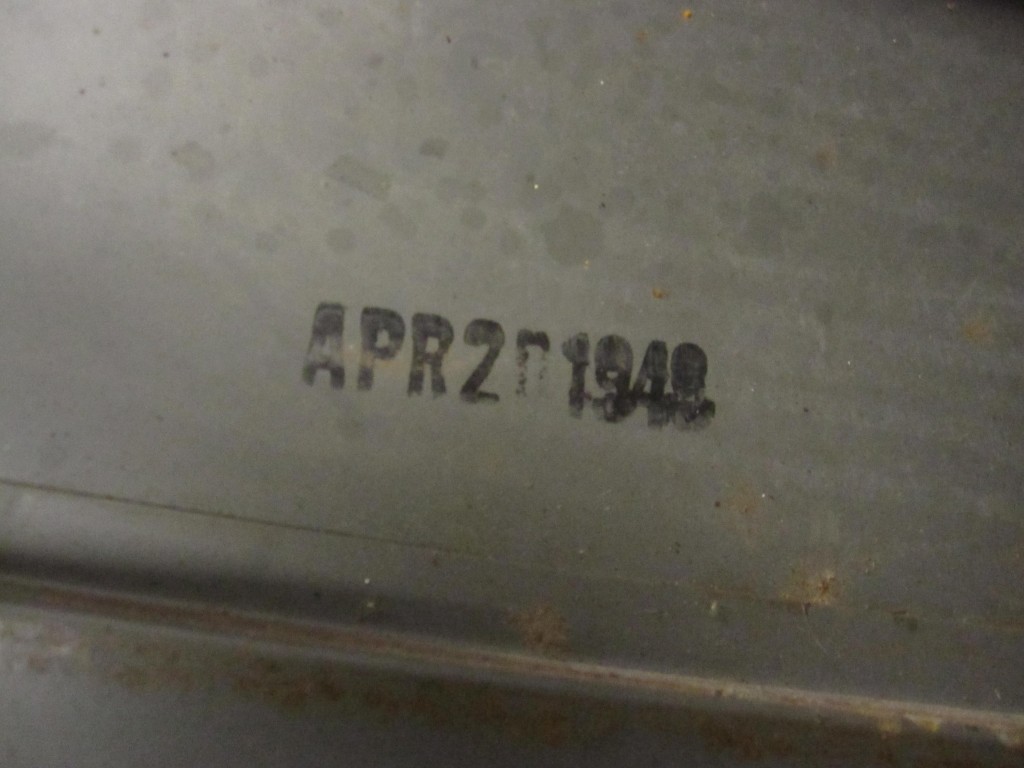 I decided to paint the desk in 2 tones in order to not have a gigantic black desk – this awesome piece of history now sits in my office at the center piece, or the "deathstar" as my wife refers to it. Thank goodness we did not have to try and get it into the office – the movers did that for us!