Saved: Art Deco Tragedy of a Buffet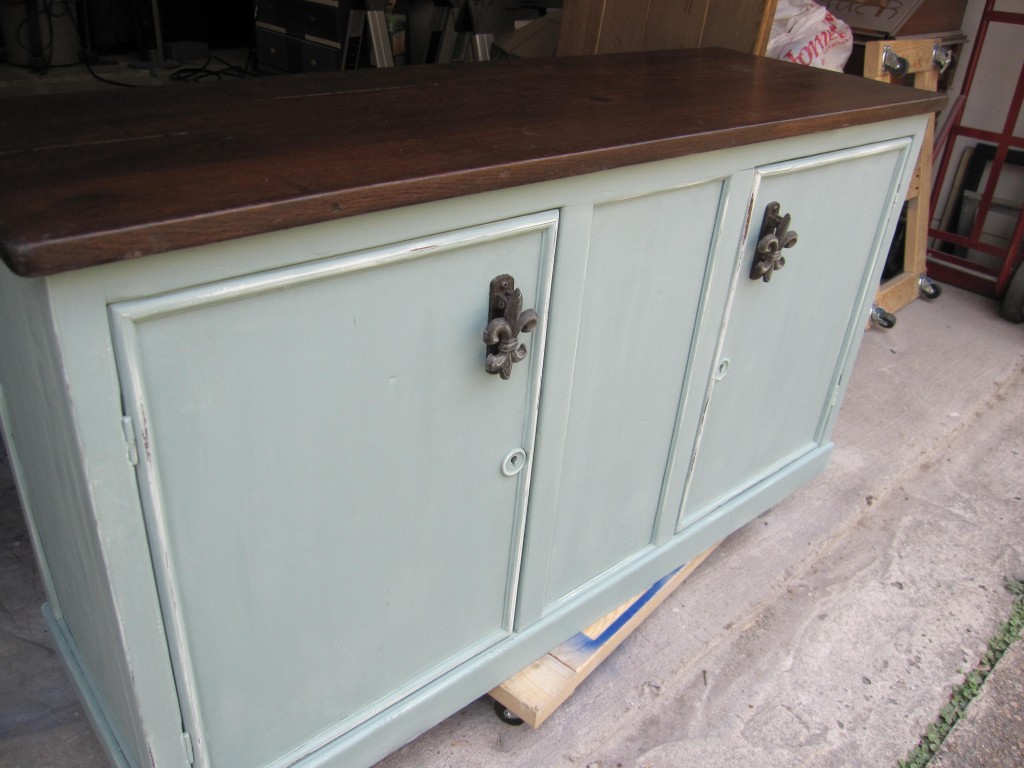 I picked up this piece after just seeing a picture of it online – I could tell from the original photo that is was solid wood and would look great refinished. And holy cow, I was right – it is all solid wood! The top is one piece that actually can come off due to some genius fittings on this inside. The doors are 2 inches thick and the interior shelving is solid as well. In other words, this is a piece your kids can climb on without knocking over and it's a piece you'll need help to move!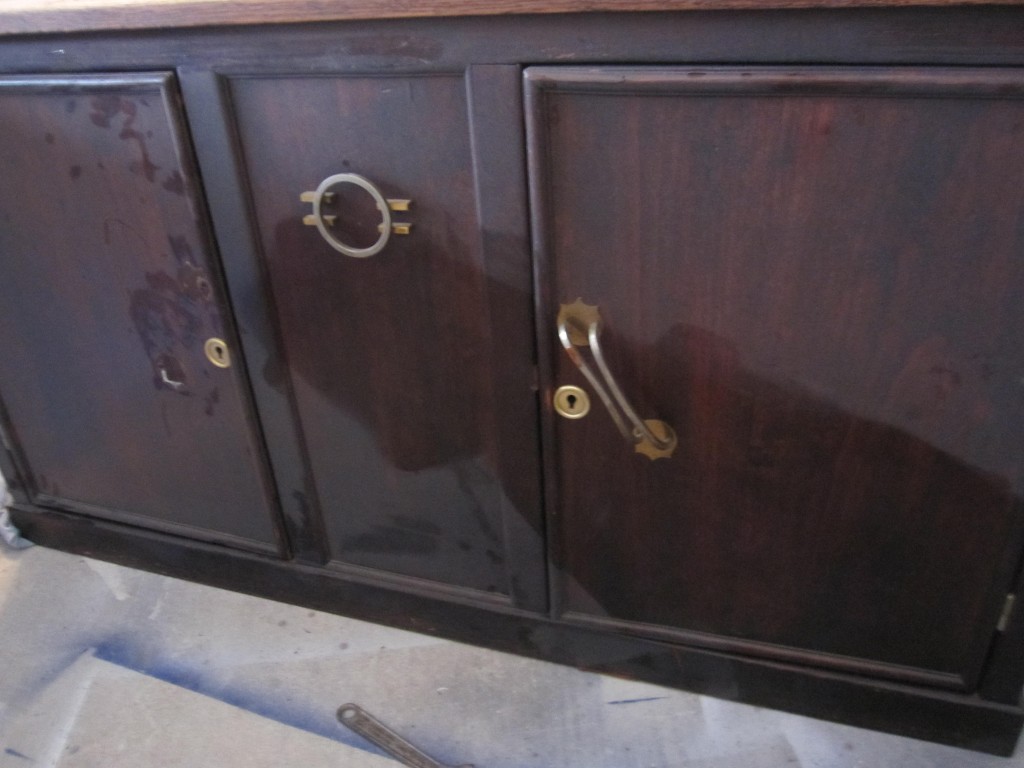 To me – the before hardware wasn't all that bad – I was considering just refinishing that as well until Lauren gave me that look. Husbands know the look I'm talking about – the "don't even think about trying to wear that outfit in public" look. So I had to come up with an alternative for the hardware – and it wasn't easy. With such large and heavy doors, I needed some handles with substance and I finally found it with these Fleur de lis inspired handles.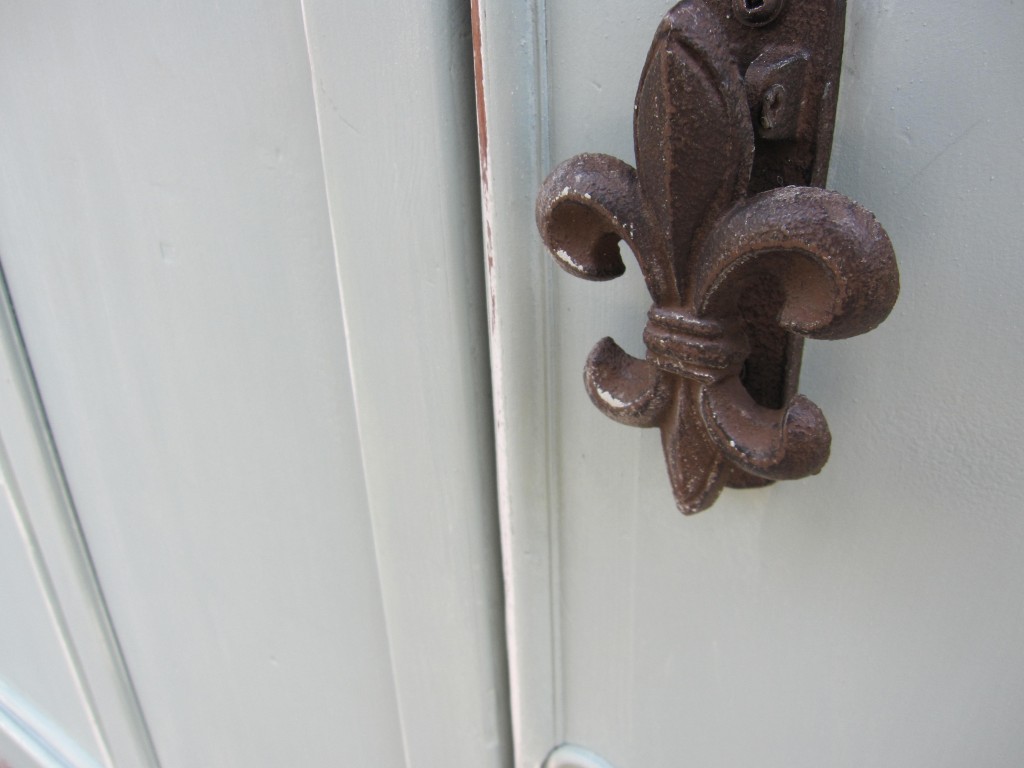 I stripped and refinished the top with a Dark Walnut Stain and sealed it with a satin polycrylic (3 coats, so this will stand up to abuse & drinks!). The base was painted with white and then Duck Egg blue, so that the white would show through the gentle distressing. Now it's ready for a new home!
SOLD
Measurements: 17 1/2″ deep, 51″ wide and 32″ tall