Restoring an Antique Hamilton Type Cabinet: Part 2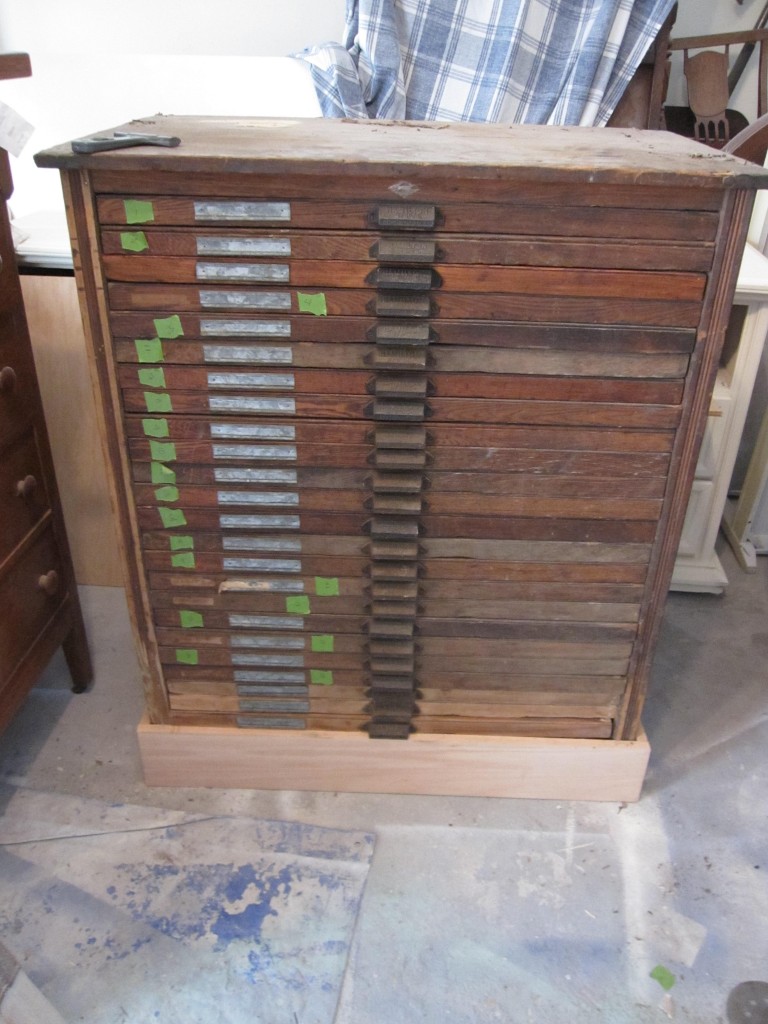 I warned you in the previous post that this was going to be a long project – and I wasn't kidding! I spent most of Saturday creating new drawers from 90% new materials and the original drawer fronts. The process was pretty easy for the 3 drawers that I rebuilt from scratch – but then I came to the drawers that only needed one side to be replaced and that's where things got a bit tricky. So by the end of the day Saturday, I had 3 new drawers and 5 repaired drawers.
Below is a picture of one of the drawers – unfinished and sanded (the front) so that I can even the stain across the entire front of the cabinet.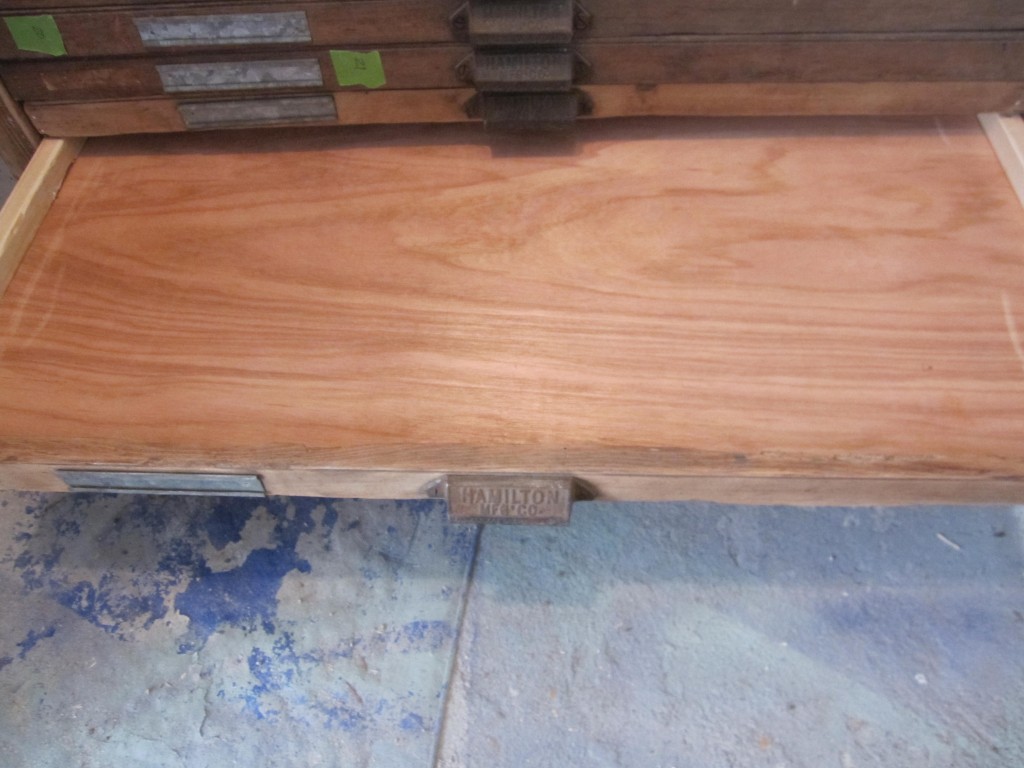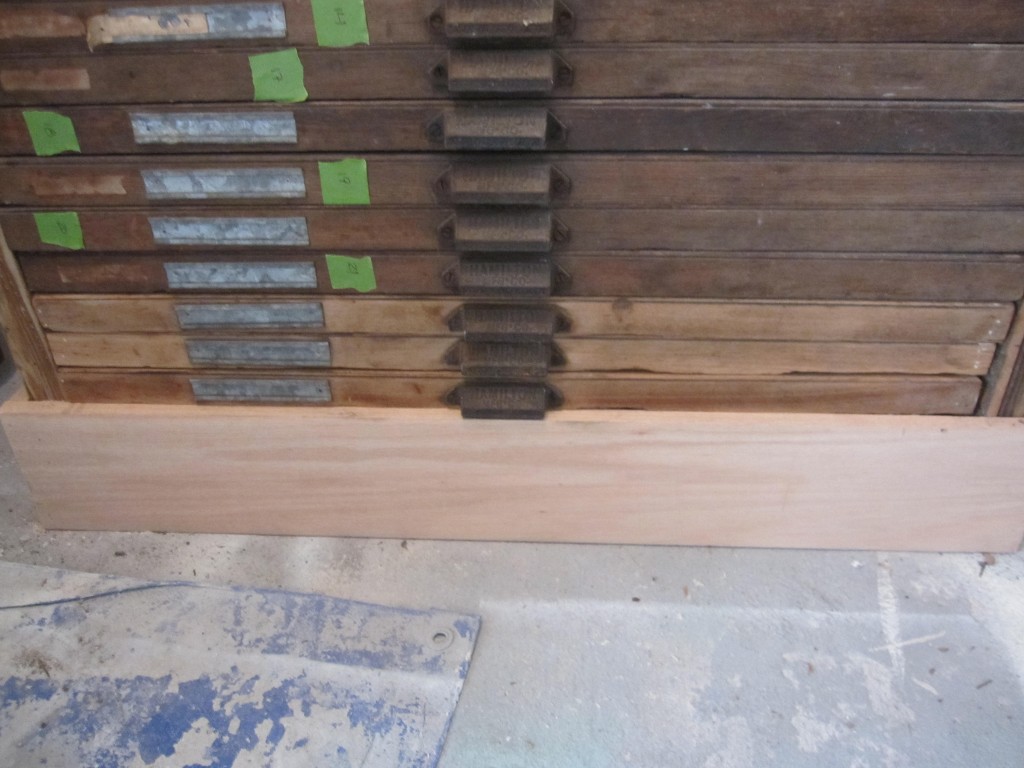 You can see in the picture above – the bottom 3 drawers are the "brand" new drawers. The bottom lip of the cabinet is just there for structural support at the moment – the next steps in this cabinet re-do are:
Removing all drawers and inspecting runners for rust – grind to repait
Sand entire outside of the cabinet, repair interior as needed
Add wheels to bottom (cause this is one heavy beast and I want to be able to move it)
Repair bottom front and router new trim to match
Then once all that's done – it's on to sanding and staining the drawers and the entire piece! Only another 2-3 weeks worth of work on this baby!
PS – the green tape is on the drawers so that I can remember what order they go in