Restoring an Antique Hamilton Type Cabinet: Part 1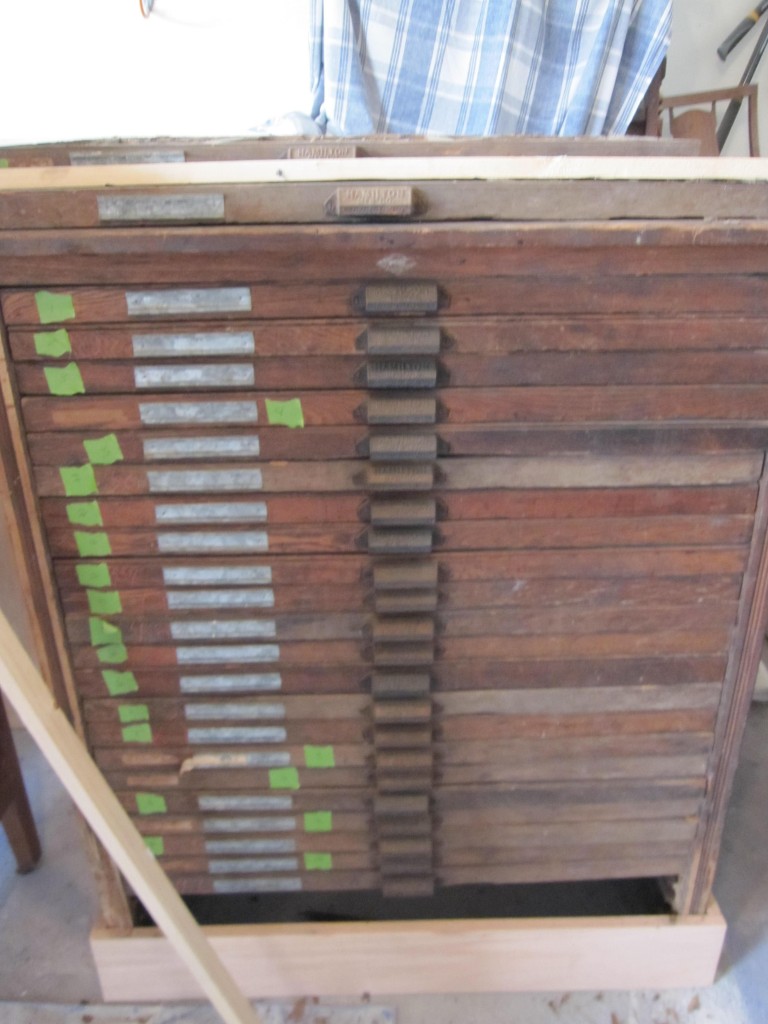 If you follow us on Twitter – you'll know that we recently acquired an Antique Hamilton Type Cabinet. We were out on Saturday morning hitting the usual sales – estate and yard – when we came across an estate sale of a former antiques dealer. This was my dream sale – a honey hole of items! They had antique fans, lanterns, pictures and furniture. I started a pile of items and as we were checking out, I asked Lauren to inquire about the type cabinet. I knew it was beat up and needed a ton of work, but I'm obsessed with furniture that has tons of drawers. So we bought it – with all of it's broken parts. The seller threw in a few extra type drawers and we even picked up all of the original typesets!
But – and this is a big BUT – this piece had been home to termites! Yes, termites had gotten to this piece in a big, big way. So this is not going to be a one day restoration – this is going to be a complete re-build of most pieces.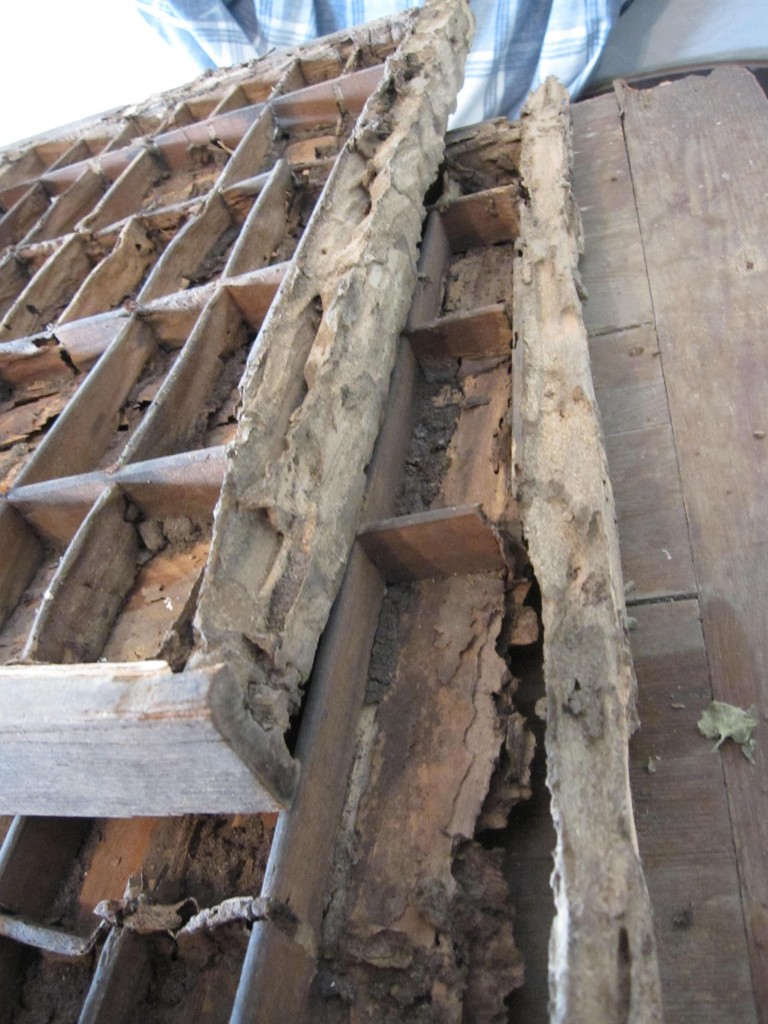 The termites had destroyed the bottom drawers – 3 of them are basically dust. I spent this morning demoing the drawers – preserving the fronts but getting rid of all the termite leftovers.
That's 3 drawers worth of termite leftovers. Yikes! This piece is going to be a true labor of love – one I might not be able to get rid of once it's done (sorry Lauren!).
So the plan of attack – rebuild the drawers with new parts – preserving the fronts and then clean up the entire piece and keep as much of the original finish as possible.
So stay tuned for this on-going saga – it's going to take a long time!