Restored Desk Chair & Steelcase Tanker Desk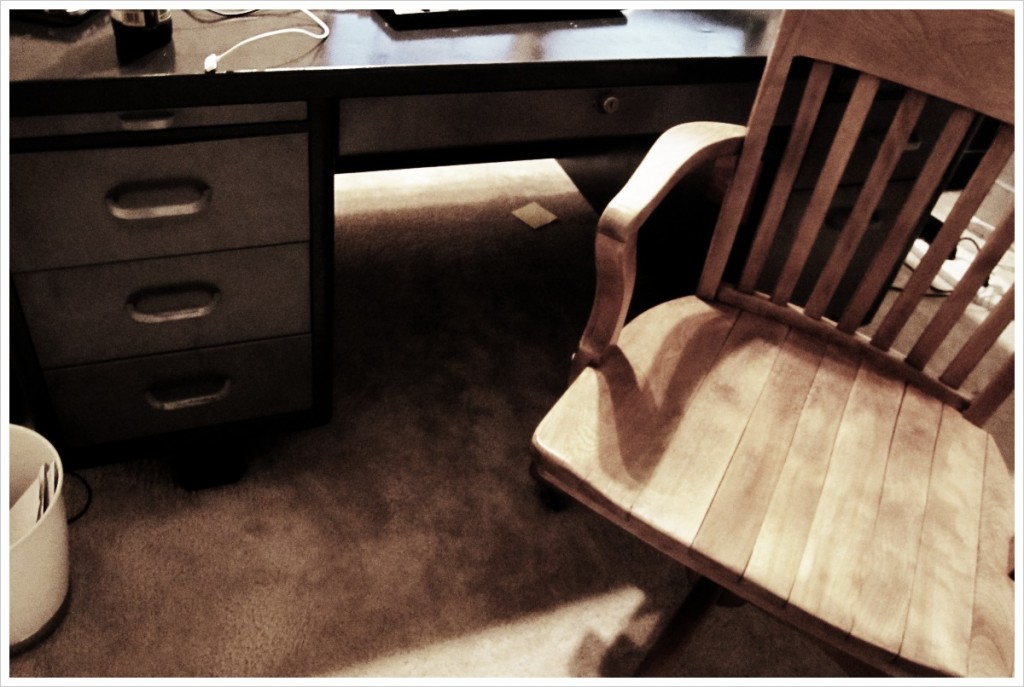 This is where it all happens – in this chair we sit and work on this site, scour the internet for new projects and read all sorts of blogs. Nick found this 1930's desk chair at a junk store. The poor thing had water damage, all the finish was coming off and none of the casters worked. not to mention it was a nightmare of rough splinters. But behold it's beauty! After careful sanding, sealing and restoration – it's now one of the showcase pieces of our office. This one is not for sale – but it you are looking for something similar – just let us know.
The desk. What can we say about this? Nick found this listed on Craigslist as a freebie giveaway and after a long drive in the dark to the backwoods of Lake Conroe – we finally found it. After much straining, this 200lb solid steel desk was hoisted into the back of the truck and taken home. The next day, we learned why it was free – the entire thing was covered in rust! Not to worry though, Nick stripped it, ground it and then primed and painted it – restoring this 1949 (stamp is still intact on the bottom of the deck) to better days. This one is not for sale – too much blood, sweat and tears went into this bad boy.