Refinished Dining Room Chairs
We found these dining room chairs at a consignment shop in the very back (aka the clearance section). Lauren immediately ran to them and could barely contain her excitement when she was told the price. I was unsure (can you blame me, pink chairs??) and told her we needed to walk around a bit more before buying them. But as typical when we find a good deal – I could see her just almost vibrating with excitement and she kept watching the chairs like a hawk to make sure no one else was interested. So after trying to contain her for all of 5 minutes, we became the owners of 10 of these pink things.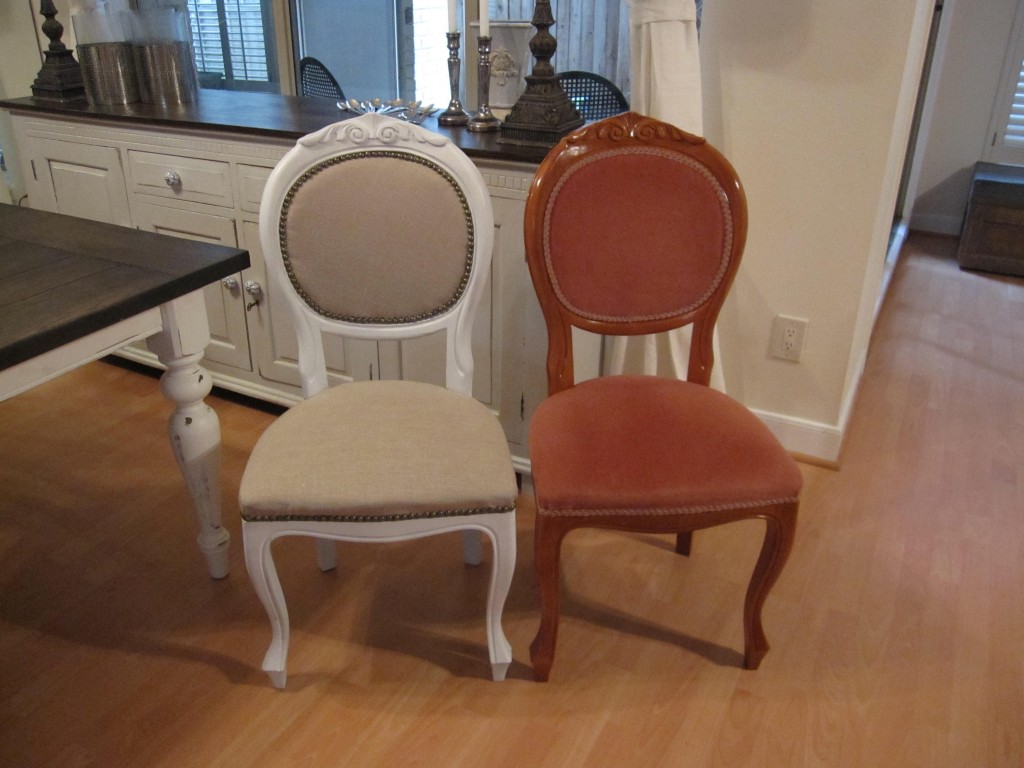 10. 10 pink chairs. 1,000 staples to remove. Fun.
These chairs are awesome now – but wow were they a lot of work. I think my thumbs may be permanently bent backwards after pulling so many staples out.
But they match the dining room and Lauren loves them, so they were worth it.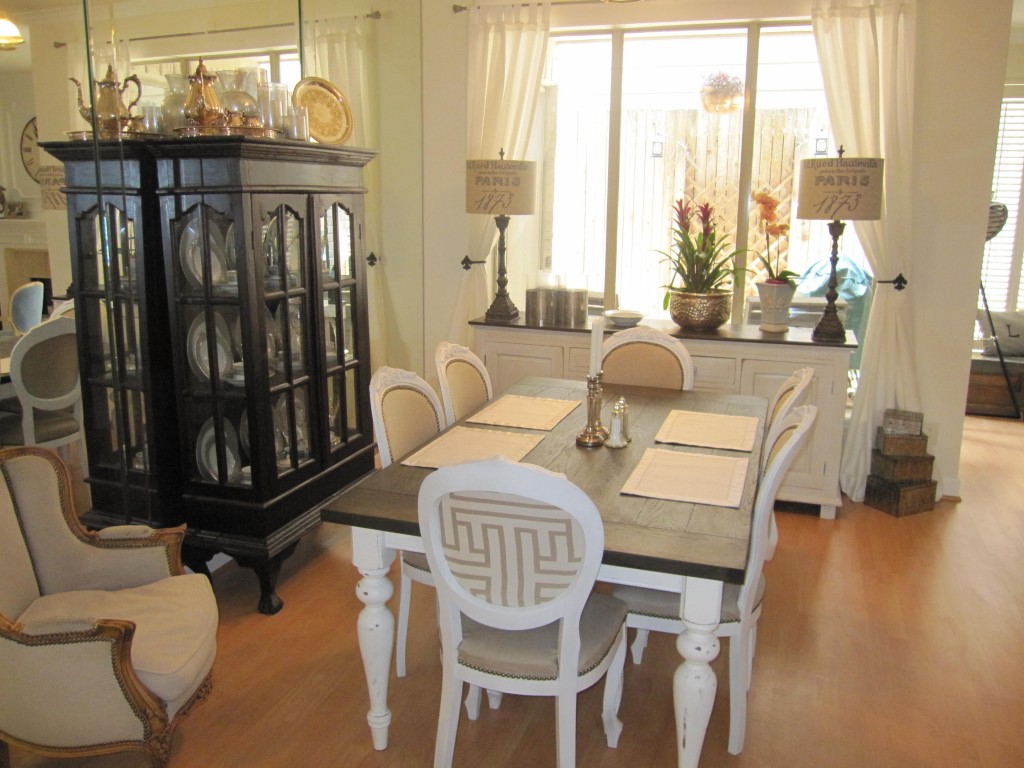 The 2 end chairs were done with a different pattern just for fun (on the backs only).
Looking for something similar? Need a new dining room set? We can help! Just contact us and start the conversation.