Refinished Lane Cedar Chest
SOLD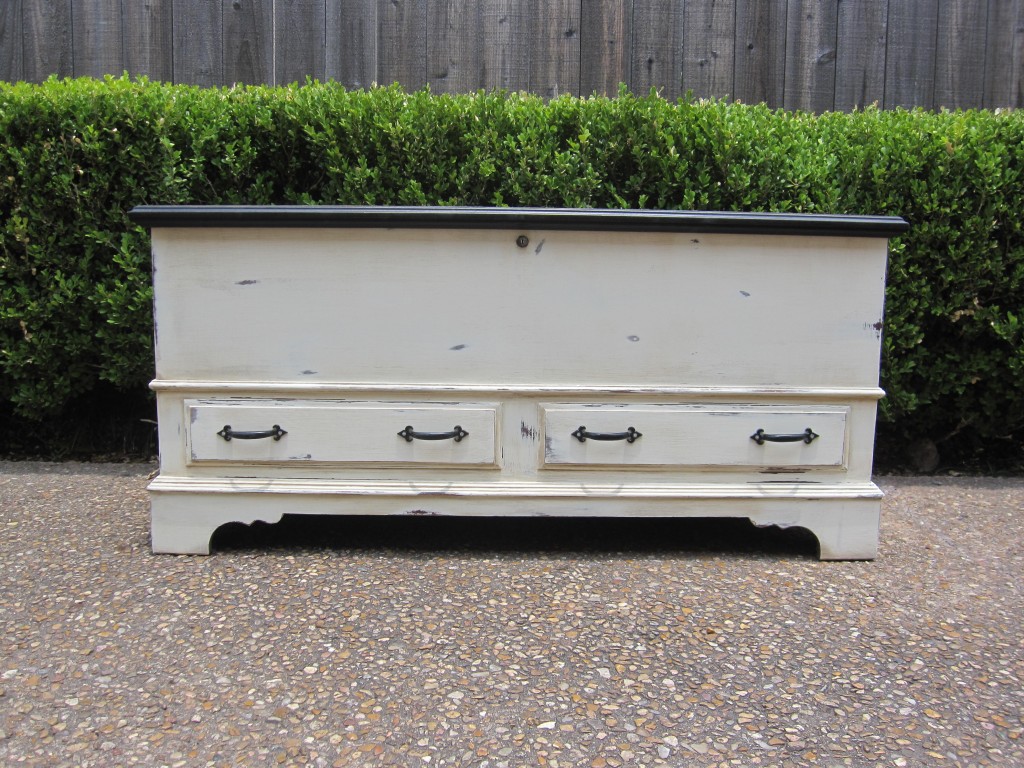 We just completed this amazing cedar chest – the top has been stained and sealed with an ebony stain and the body of the chest was painted with an old white and distressed. The best part about this piece? It still has the original tag on the inside! In perfect condition inside and out – the lock works (but needs a key) and the hardware has been replaced with matching iron handles and pulls.
Measurements: 23″h x 48″w x 20″d
Price: SOLD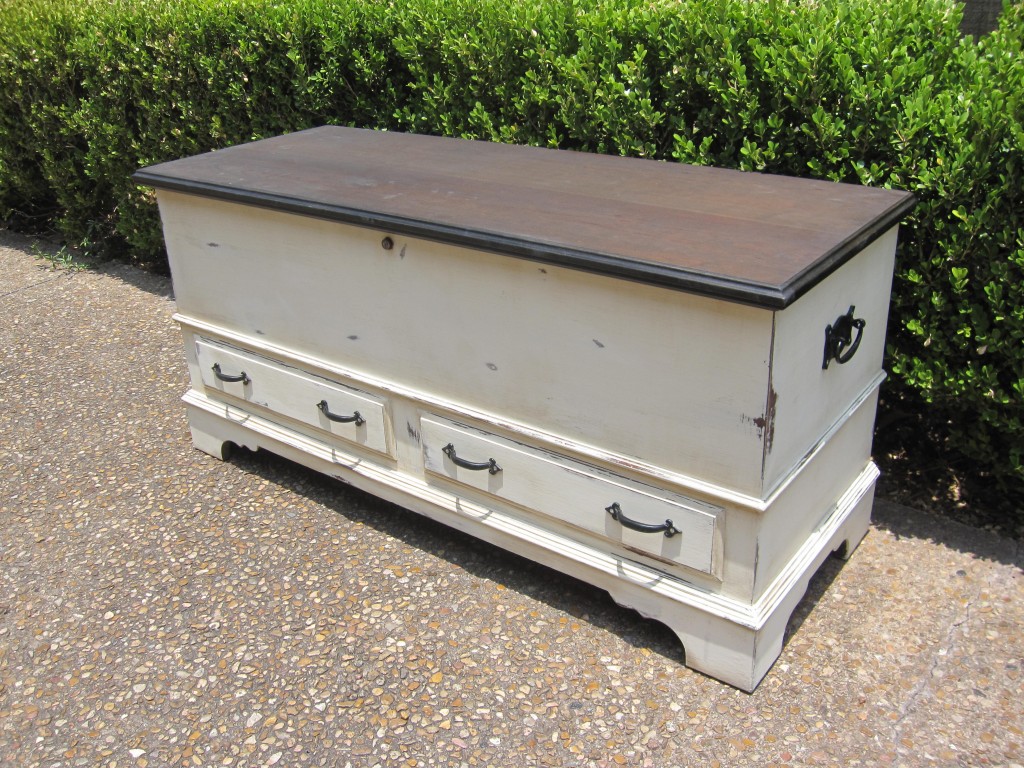 Closing comments on this post due to spammers.