One of the hazards about working in the internet marketing space, I'm constantly asked IT related questions. In fact I'm pretty sure that I am now the on call IT service for the family. Now that we are working on furniture – either building, refinishing or designing – we are getting asked about random projects. And this one is really random…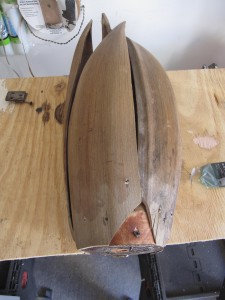 Backstory: About 2 weeks ago, one of our neighbors came by and asked me if I could fix her lamp. She explained that her son had knocked it over and the fixture had come off the base. I told her it would probably be a simple fix and to bring it by.
Finally, the lamp arrived today. What she had explained at a palm tree lamp was a palm tree lamp. I don't know about you, but when someone says palm tree lamp to me – I'm thinking a little lamp that's shaped like a palm tree. Not a 6 foot lamp made from a palm tree!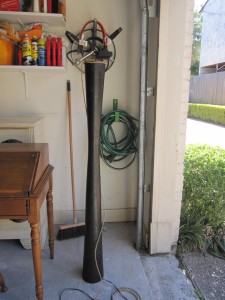 When the lamp fell – the top part cracked off and everything came loose. I examined the wiring, replaced the base using the Kerig jig to drill new holes so it won't move ever again and re-wired. I used the air compressor staple gun to re-attached the palm things (what are those?) and then put the rope in place.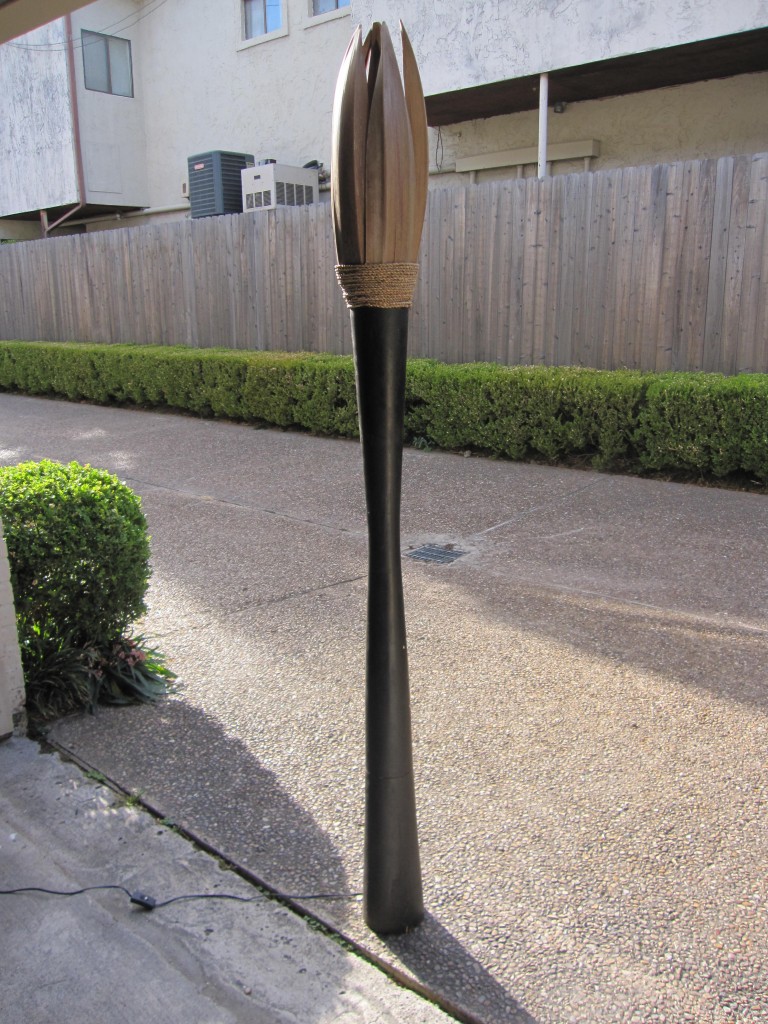 There you have it – another funky lamp and a project.