Paint Sprayer – Continued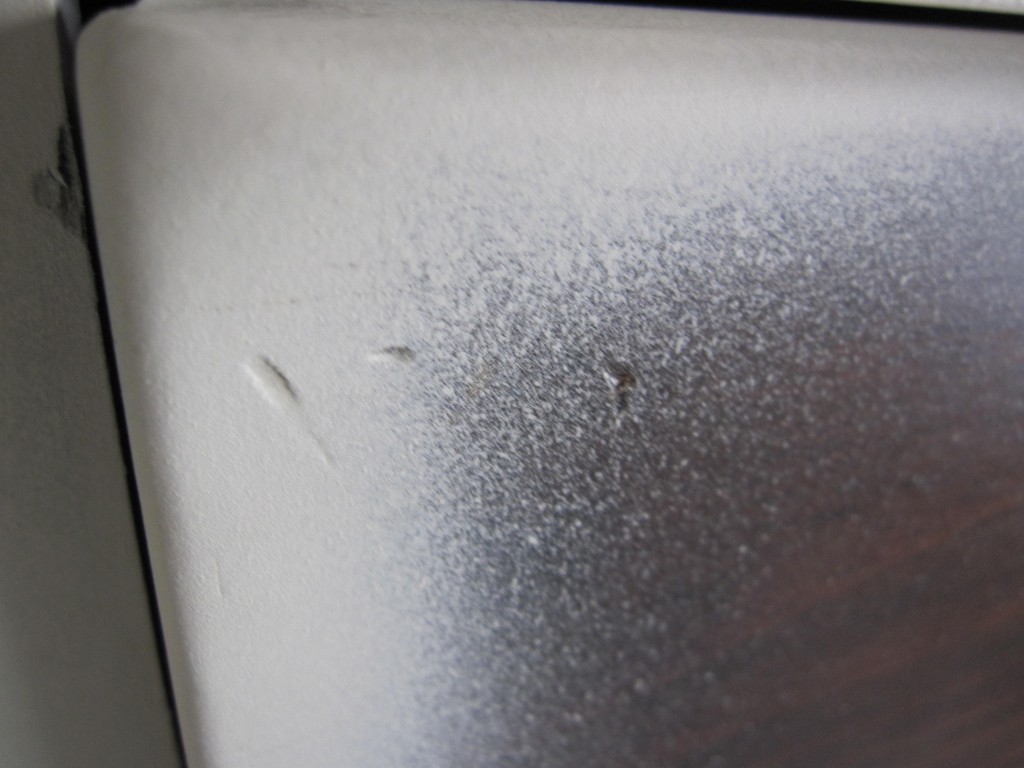 I had a few questions regarding the previous post regarding spraying Annie Sloan chalk paint – so I wanted to share a little more. What you see above is a close up shot of a piece I just sprayed. This shows you how little over spray the little $14.99 sprayer from Harbor Freight.
I was spraying at close range – about 6 inches – but you can see in the shot above that the sprayer produces about a 1 inch splatter zone (okay by me, because I was painting the entire thing). And even better? No cloud of paint in the workspace. No need to cover anything that isn't in the path of the sprayer.