Navy Blue & Gold Sofa Table/Campaign Style Dresser
Sometimes we buy furniture just because of the hardware – you can't beat a good set of knobs or pulls. Take for instance the farmhouse dresser that we refinished (& sold) – we bought it just because the handles were amazing. This piece is another example of that sort of impulse purchase. I saw the pulls on this and bought it without really caring what it looked like. And for reference – these pulls run $6 – $8 each at Adkins in Houston (we were just there on Sunday).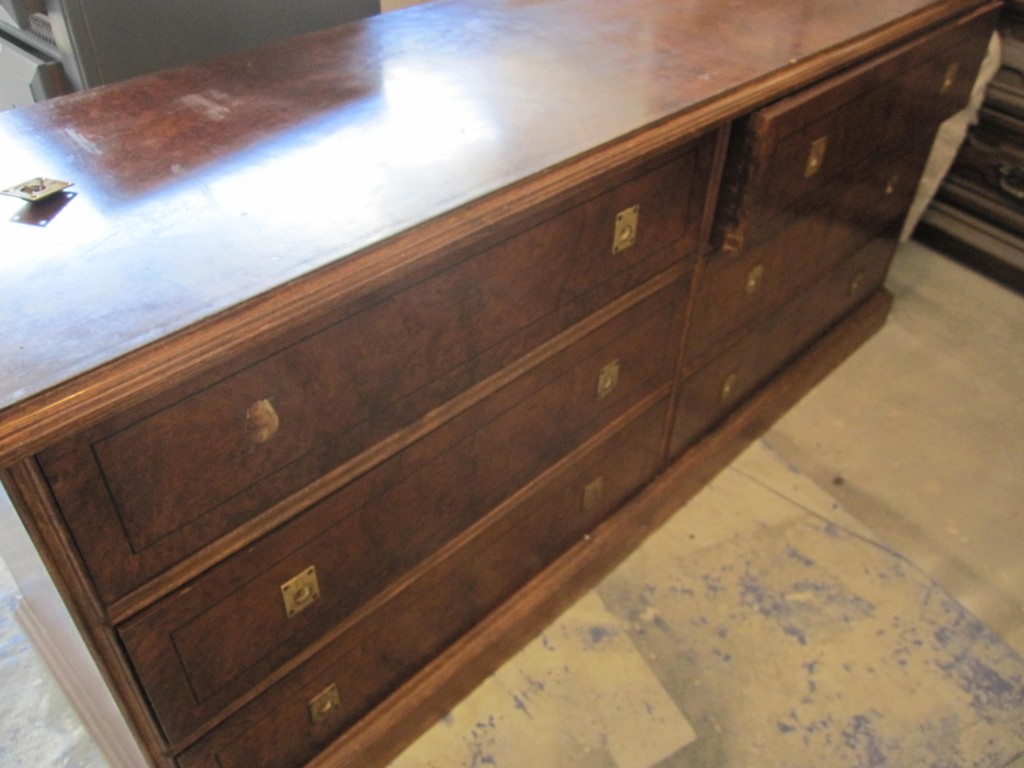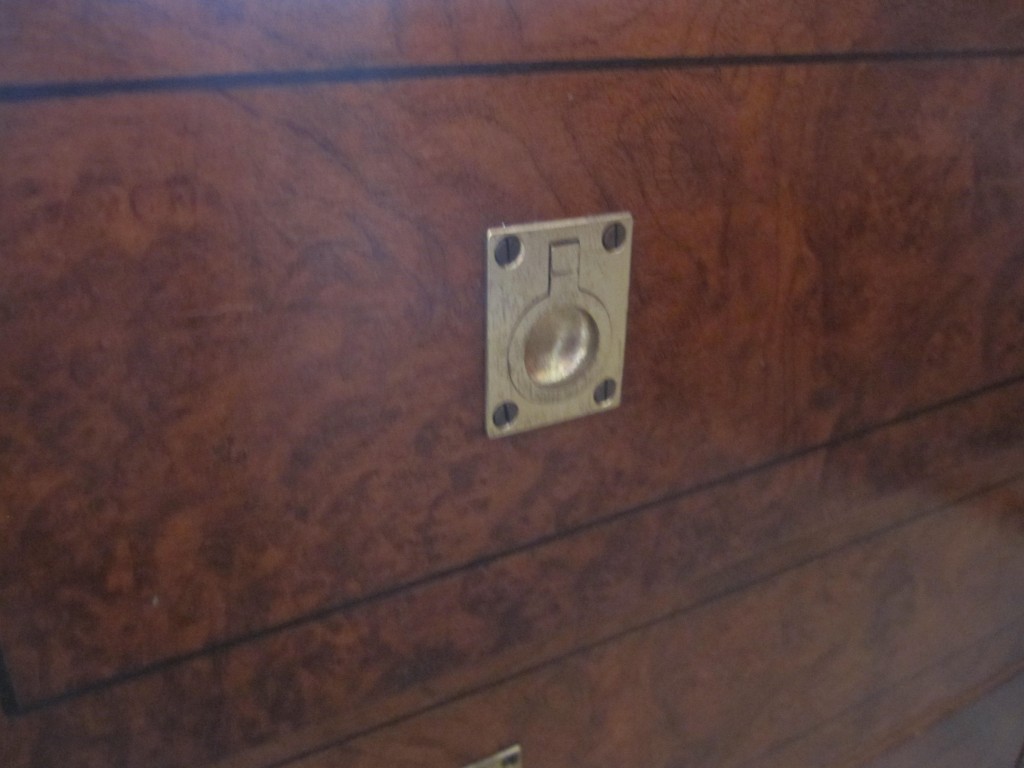 12 of these pulls x 4 screws each meant a lot of tedious work to remove them all. Lauren came up with the color scheme – she decided that a deep navy blue with a high gloss finish would be the perfect style for this piece – and while I was doubtful at first, I have to agree that it does look amazing!
With all of the hardware removed, the piece was stripped, sanded and primed – then given 3 coats of the navy blue Behr Premium paint. Then a coat of high gloss sealant and put back together. Once we got it into the house, Lauren decided to add the gold detail to the top – to give it a little something extra.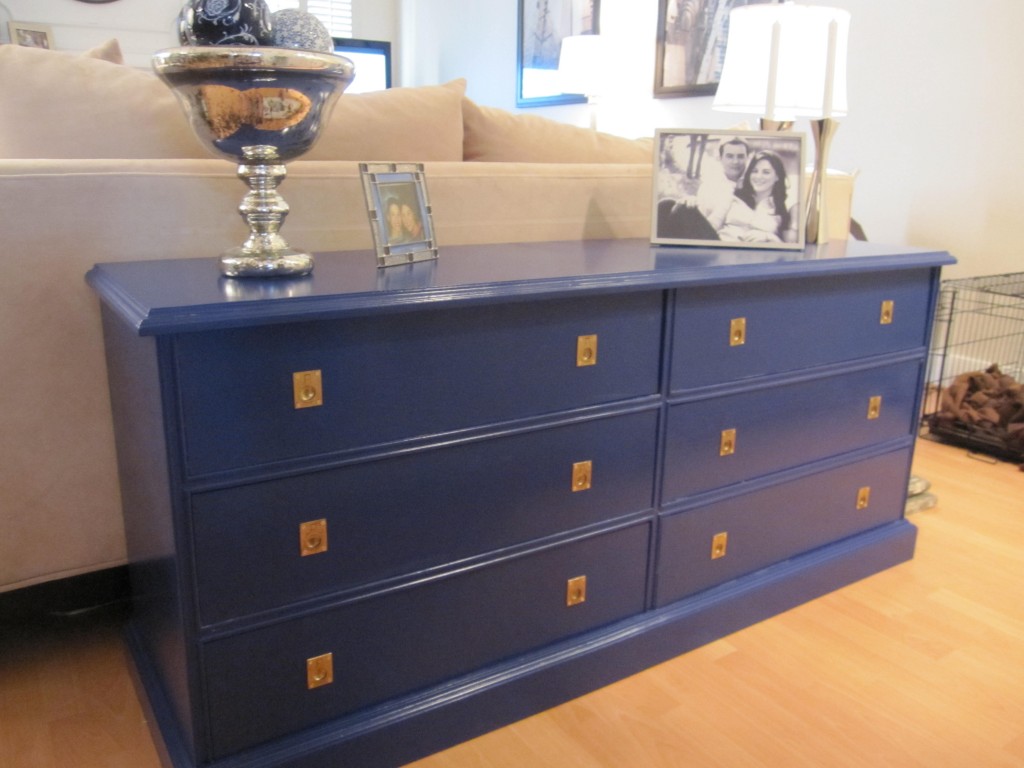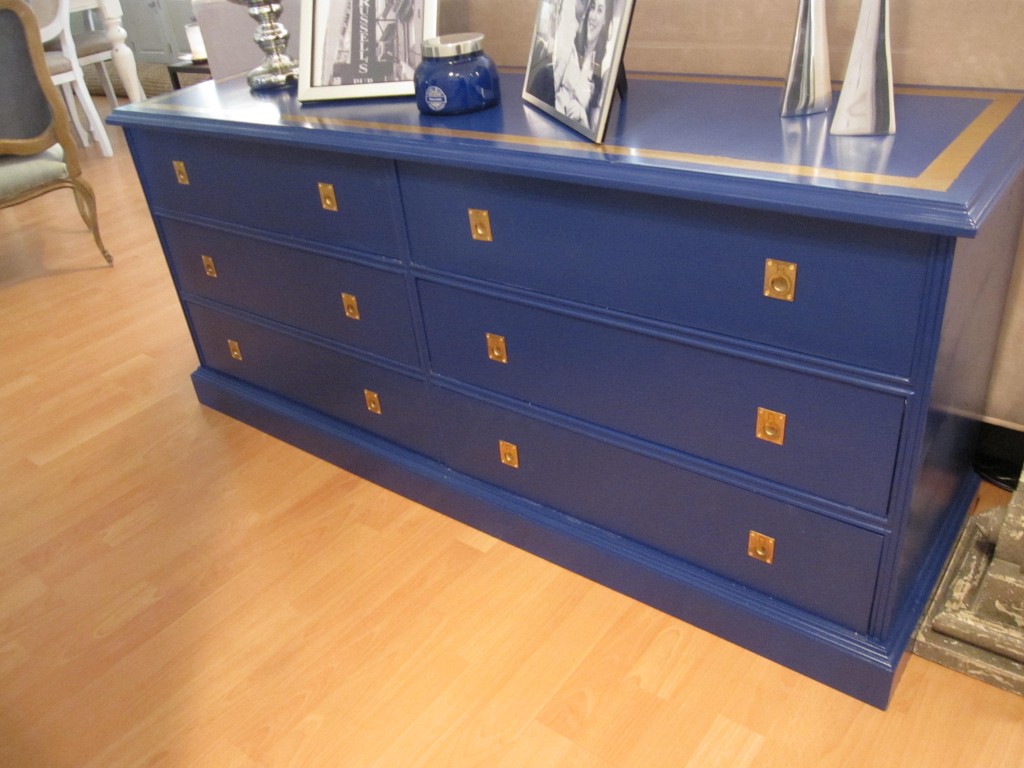 The blue and gold really makes a great statement – and serves as that one piece of color pop for any room. We're currently using this as a sofa table, but it could be used in any room of the house – as a table, dresser, buffet or even a TV stand.
Price: $450 – if interested please contact us.