Link Party: Show Off Your Knobs!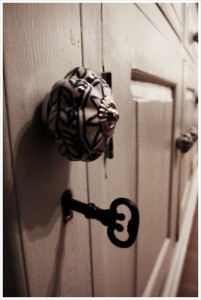 Knobs often make a huge statement on a refinished piece or they tie everything together. And how often have you heard "Oh, I love those knobs (or pulls)!" before they've even commented on the piece? Knobs are great and we love hunting for them & then selecting just the right ones for each piece we finish.
So – we want to see your knobs (or pulls)! It's time to show off the hardware!
Rules
1.) Your post has to include a picture.  Close ups of the knobs/pulls would be great – but we really want to see how the knobs help make the piece.
2.) You need to reveal in your post where you got the knobs and/or what you did to refinish them (if anything)
3.) Post a permalink (the link to the post), not the link to your blog.
4.) This party will close Sunday at midnight CST.