Lauren's X Desk & Yard Sale Chair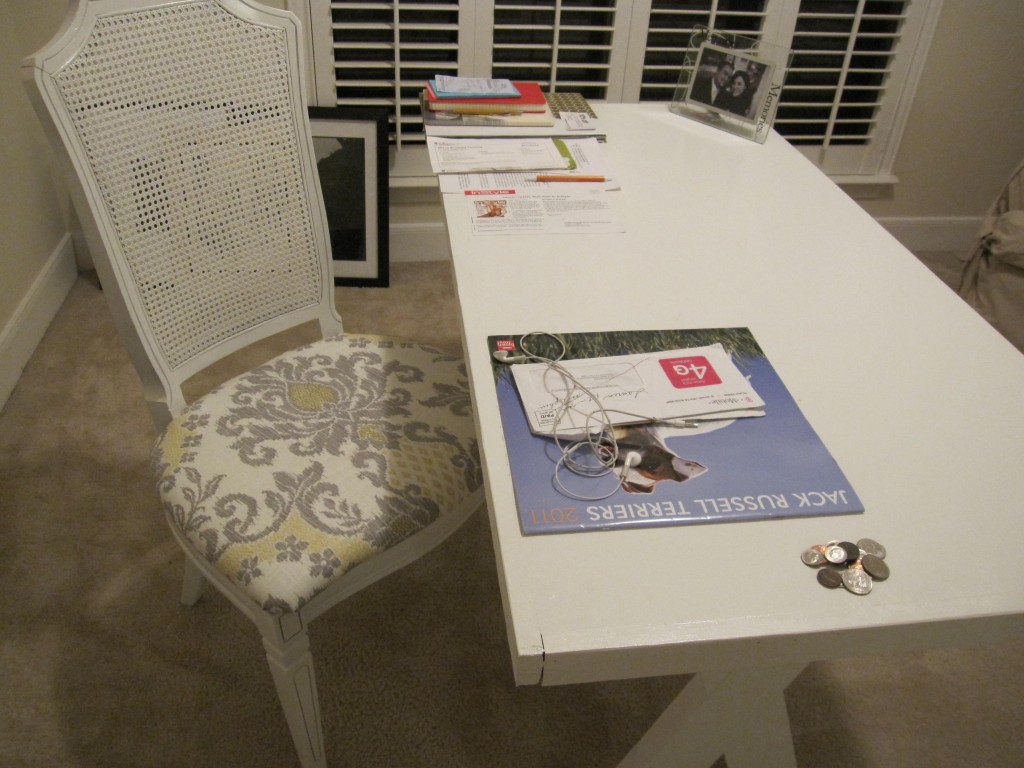 A few months ago when we decided that Lauren was going to be working from home, we had to set up her office space. Since my steelcase desk was made to match what I wanted – it was only fitting that I created a desk just for her. She wanted simple clean lines, white and with crossing legs.
So I set off to the lumber yard and got to work. The desk itself was really easy, but I'm here to tell you kids that geometry does come into play later on in life. The legs gave me fits but I eventually worked it all out and now the desk is complete and in it's new home (rest of the office still to be finished).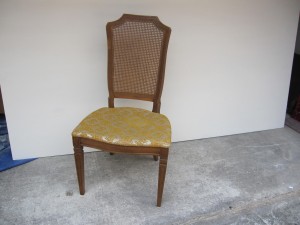 The chair was a $10 garage sale find. It was sad, broken and sitting in the corner  – but after finding nothing at the other sales, I decided to take the ugly chair home so the day wouldn't be a total bust. A trip to Joann's fabric, some paint and a few staples later and the chair now has a new life.
Lauren has warned me that she loves the fabric so much that it may end up everywhere in the house. Oy ve.