Prepare to avert your eyes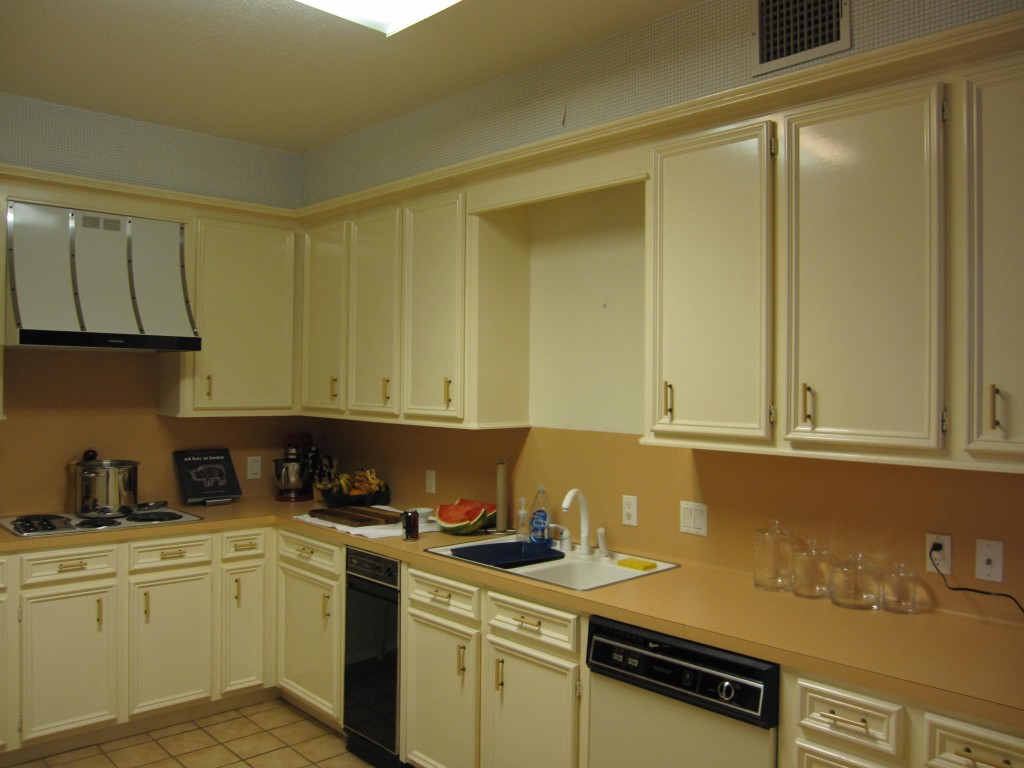 This was our kitchen.
Yuck.
We are renting – but no one should be exposed to this level of torture. And you haven't seen the wallpaper yet. Yes,  WALLPAPER.  3 Patterns of Wall Paper – all variations of Blue, Orange and Pink.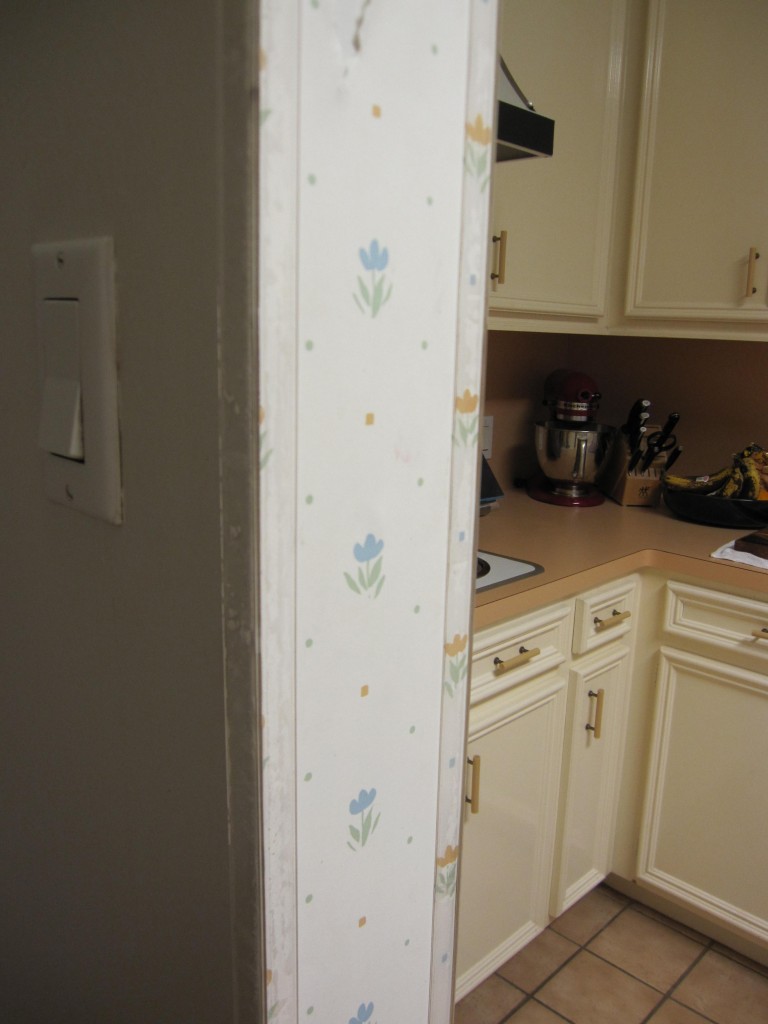 If we owned this place, we would have knocked out all the walls, replaced the appliances, reconfigured the cabinets and replaced the countertops. But we rent – so we convinced the landlord to pay for the materials and we did the labor. $80 in paint/misc supplies was all it cost to reduce the gagging the moment anyone walks into our kitchen.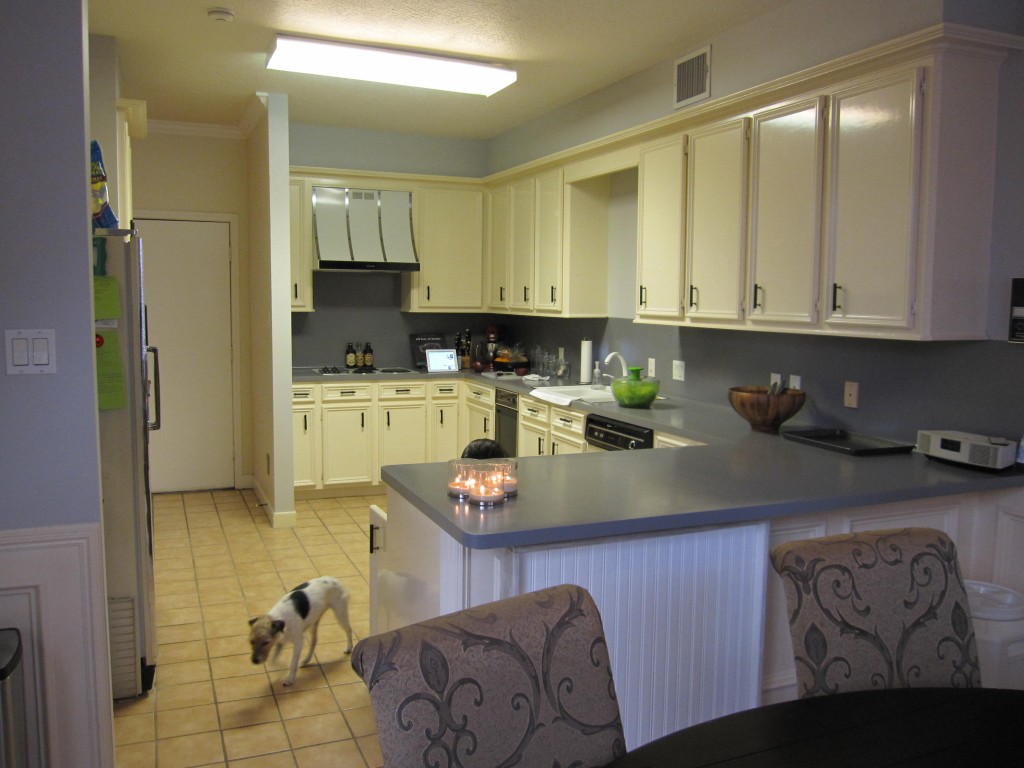 We removed the wallpaper – which came off pretty easily since it was original to the house. The the walls were cleaned, sanded and prepped. The the walls were painted with Behr Premium Paint – Gentle Rain (light grey). The we moved to the countertops. We used Rustoleums Countertop paint – in pewter. That went on very easily – make sure you use a foam roller! Then it dried for 3 days. Finally after making coffee on the table we were able to put everything back together. Oh, we also painted all of the cabinet hardware black (to get rid of the orange handles).
It's not a dream kitchen – but at least it's not a nightmare kitchen anymore!