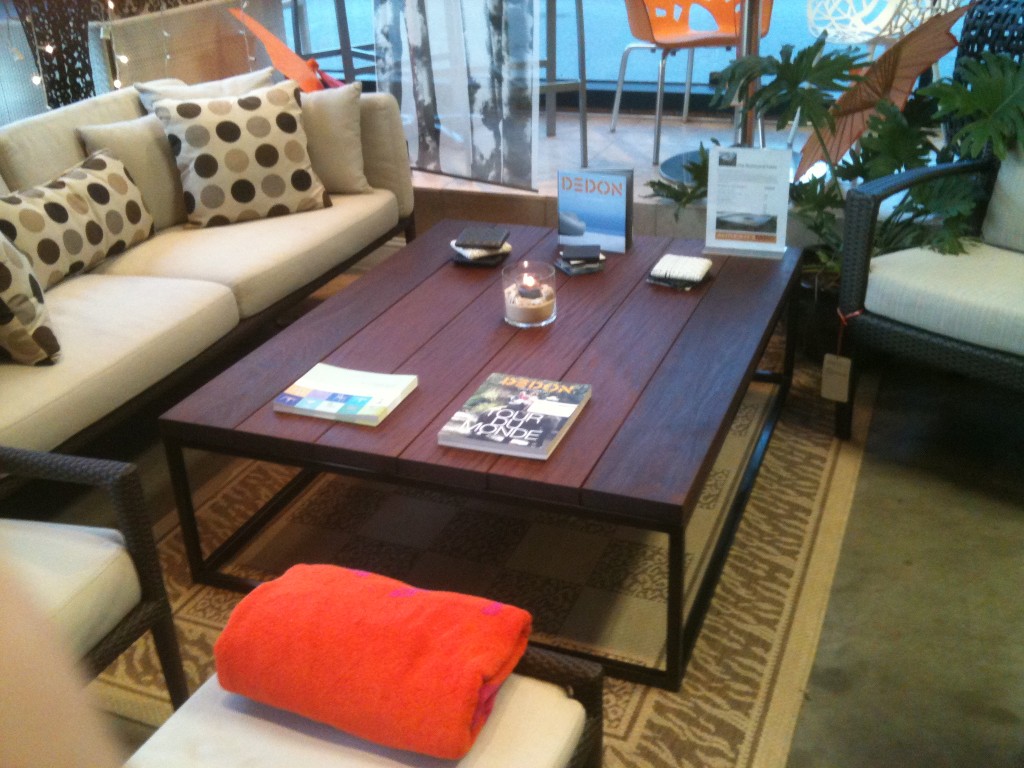 This Ipe outdoor table is made from solid 2×8 Ipe boards, treated with teak oil and resting on a solid steel outdoor treated frame. This table will last 25 years or longer without any special treatments. If treated, it could last forever.
Commissioned by Shannon's Patio in Houston, Texas – these tables will be sold exclusively there.
What is Ipe?
Definition: Ipe
is a hardwood from Brazilian rainforests that has garnered lots of attention in the past decade or so. Why? For one thing, it's as hard — or
harder
— than nails. Ipe is so dense that it often needs to be predrilled before pieces are connected. Some compare its strength to that of steel.Other attributes of ipe wood include:
Durability: Ipe can last more than 25 years outdoors.
Eco-friendly; 100% natural wood.
Mold, fire, weather and pest -resistant.
Resists surface scratches.
Pronunciation: Eee-pay