Introducing: Briwax Liming Wax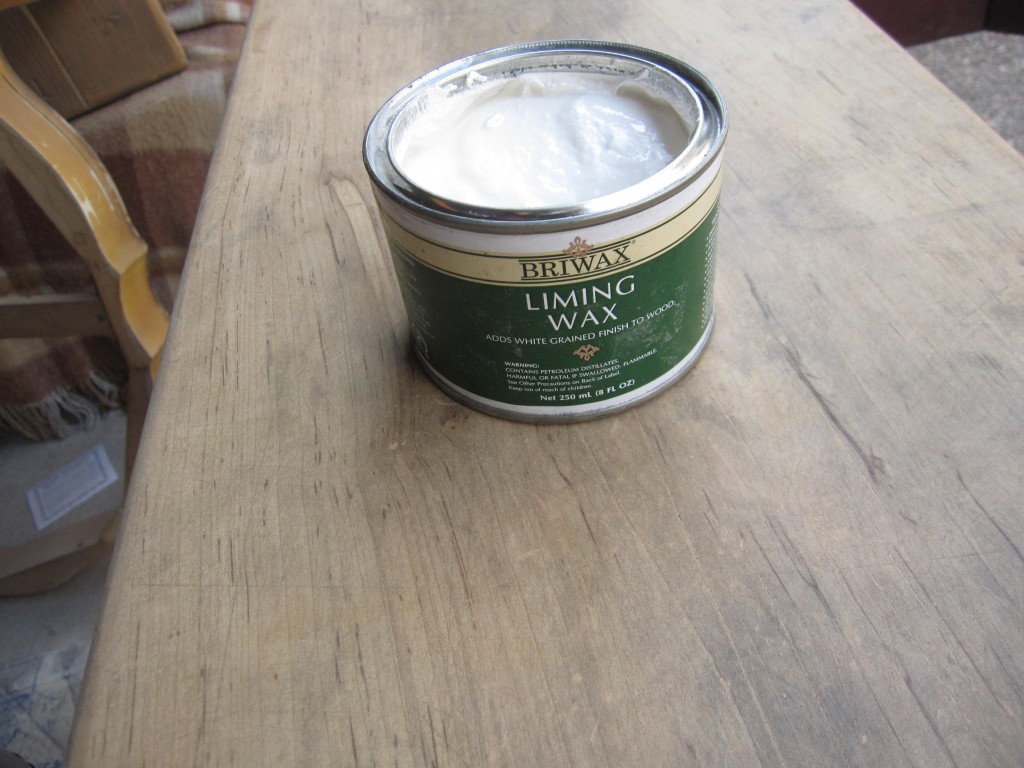 A smooth paste wax formulation to produce a white grained finish to bare or stained wood. Two hundred years ago this liming method was used to lighten the dark wood panels in various mansions of the day. Liming wax is the predecessor of the "pickling method" used today. Liming produces a distinctive effect, which is traditionally associated with oak furniture. The finish is created by filling deep pours in open grain timber with the liming wax. Even when dry, the white liming wax contrasts with the darker wood, emphasizing the grain pattern. Liming wax can be applied direct to bare wood and onto sealed surfaces. – Source Briwax Woodcare
I got this Liming Wax online a few months ago and just now got around to using it – I know, my bad! The problem was I didn't have a lot of projects to play with – I was working on client orders and sometimes they don't want you to test on their stuff.
Lauren & I did a road trip the other day to get out of the house – and we found basically nada, until the end of the day when we stumbled on a little antique shop that was mostly lighting and glassware. But I asked the lady running to shop if she had any furniture and she led us into the back to a sweet little table. Long story short, we ended up taking the table home and I dug into it yesterday by stripping and getting down to the wood base of the top. Once prepped, I applied the liming wax.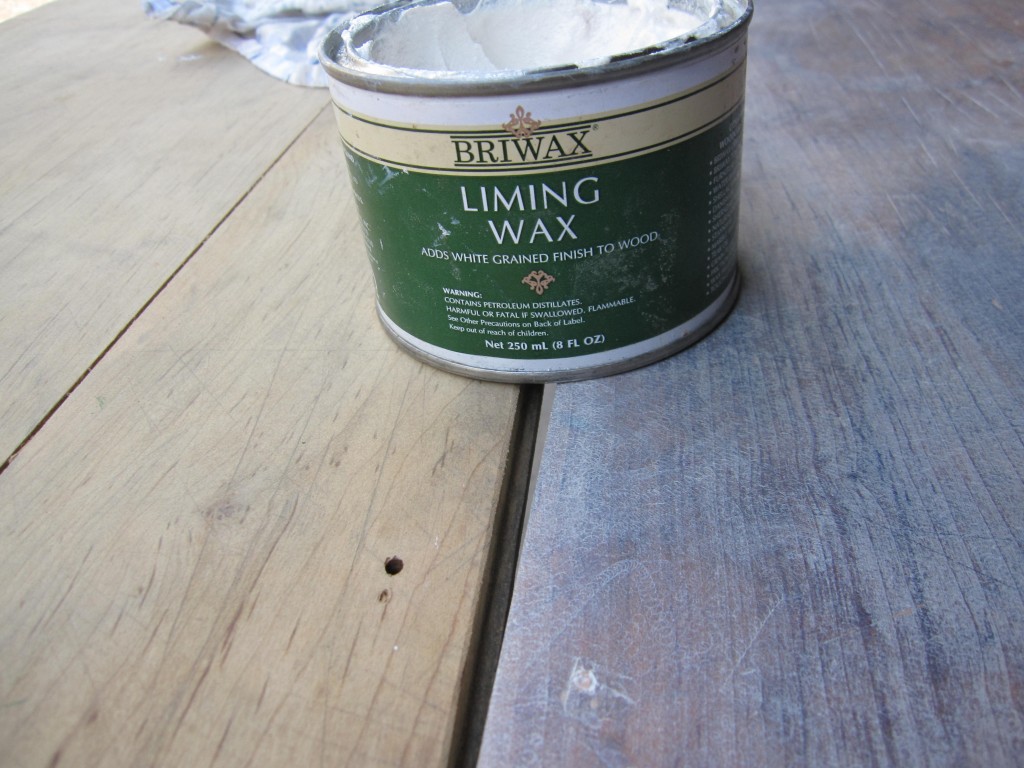 You can see the results of the liming wax – a nice white washed finish. I simply wiped it on and then wiped it of with a clean cloth. Once that was done, I did finish it with a coat of clear wax for extra protection. See the finished table here.
But today, I decided to try the liming wax on Annie Sloan Chalk Paint – specifically a piece that I painted with Annie Sloan Graphite and distressed. One top of that, I applied the liming wax and a coat of clear wax to produce a table top that looks like an antique chalkboard. Check out the close up below: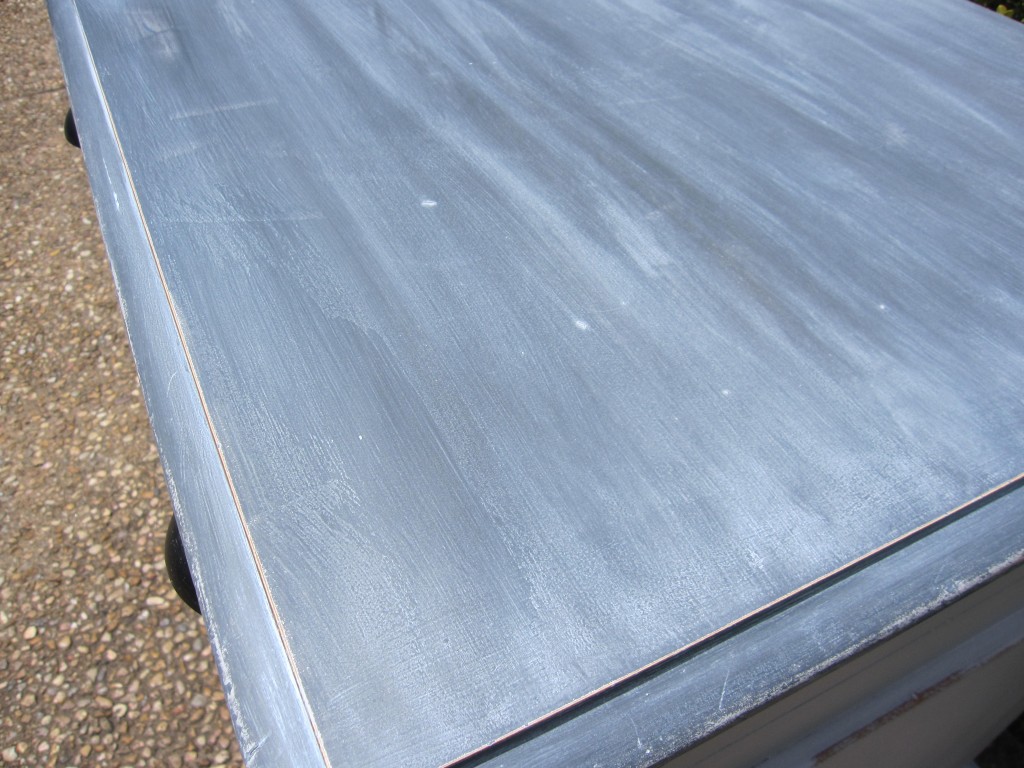 I think I ordered the liming wax on Amazon, so if you know of any local resources or small businesses that sell online, let me know – I'll definitely be getting more soon!