GS Find: Cherry Wood Buffet
Yes – we found this piece at a garage sale. Can you believe it? Well – wait for the entire story. Lauren & I pulled up and did a quick look – but we saw a few things that caught our eye so we decided to stop. Lauren went one direction and I went the other – garage sale 101. In the back of the sale, I saw the buffet. I immediately went over to it and started checking it out. The seller came over and I asked how much – "$100" he said. I would have bought it for that price, but Lauren caught my eye and gave me the look. You know – the look that says, "I've got this – stay out of my way". So I let her do her magic with my support. I pointed out that there were scratches on the top – she hemmed and said that would be hard to fix up (yeah right) and the seller said "well, we can take $80 then". I was trying not to grin from ear to ear – and then I volunteered that there were some random screws on laying around and it may be missing a few. Suddenly the price dropped to $60.
$60. Dollars. For a solid cherry buffet. We pulled the truck up to the driveway immediately so they couldn't catch us getting away with such a steal.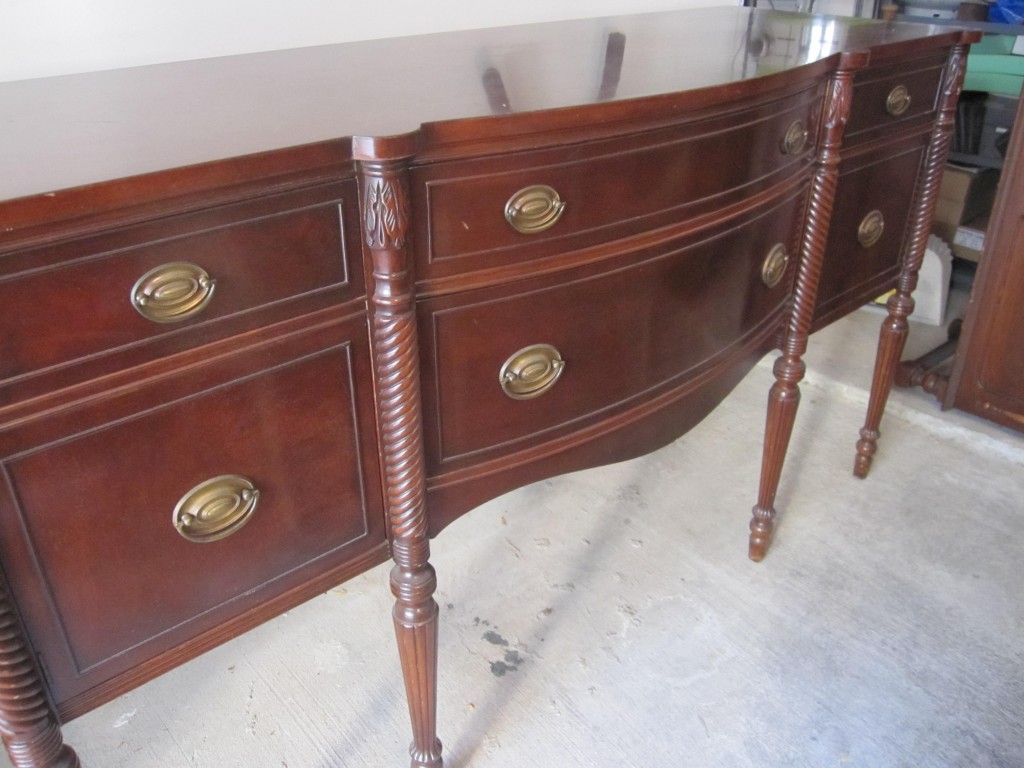 After that – all the other sales we went to for the rest of the day paled in comparison. But we were over joyed with the find – who could blame us?