Goodwill Sofa Table – Before & After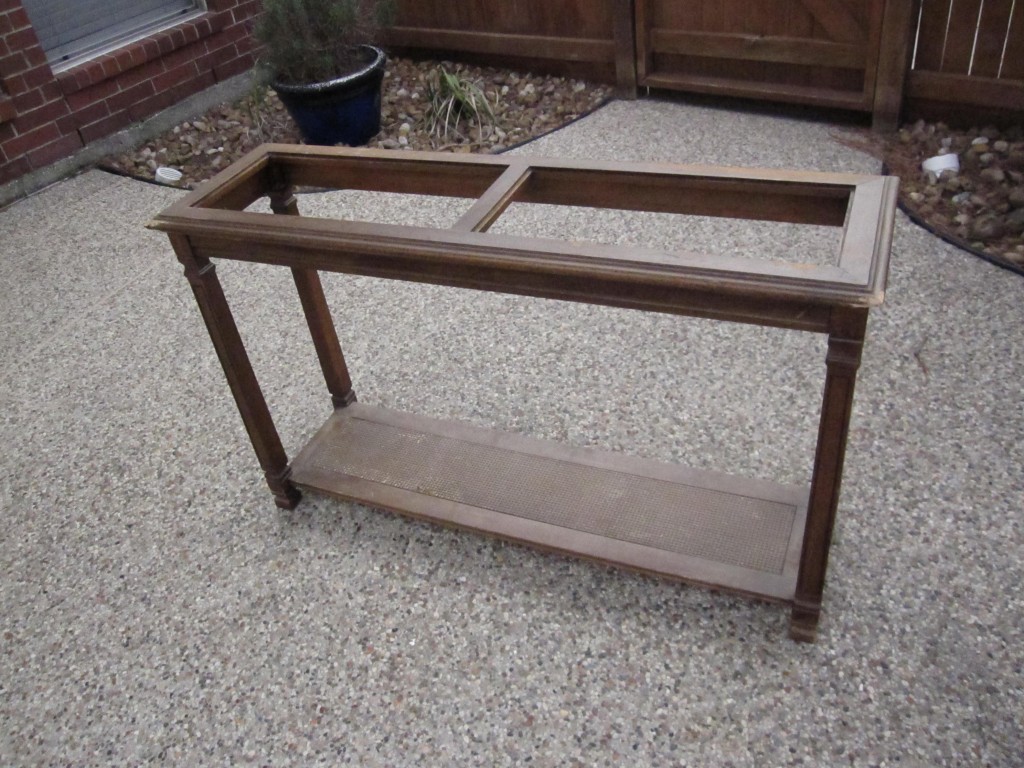 As I've mentioned before, Lauren & I got extremely lucky when we sold our home because the buyer actually bought 99% of our furniture. Well, when I say lucky – I mean Lauren was extremely happy to be able to start everything fresh and get stuff she actually liked and not my previously owned bachelor furniture. Seriously, what's wrong with a giant micro-suede sectional? Anyways, when we knew that A) we were moving and B) we had to get all new stuff – I set a budget and we went hunting. Most people accumulate stuff over the years so you don't really realize how much everything costs until you have to get most of it all at once. It's scary.
So on one of our hunting trips, we found this lovely hunk of brown wood at a Goodwill for a whopping $2. I'll be honest here in saying I had no idea what a sofa was or why we needed it, but for $2 I wasn't going to say anything. The corners had been chewed by something or someone but otherwise it was structurally sound so we hauled it off in the car, sanded it down, removed the caning, primed it, painted it, roughed it up and then re-installed the glass.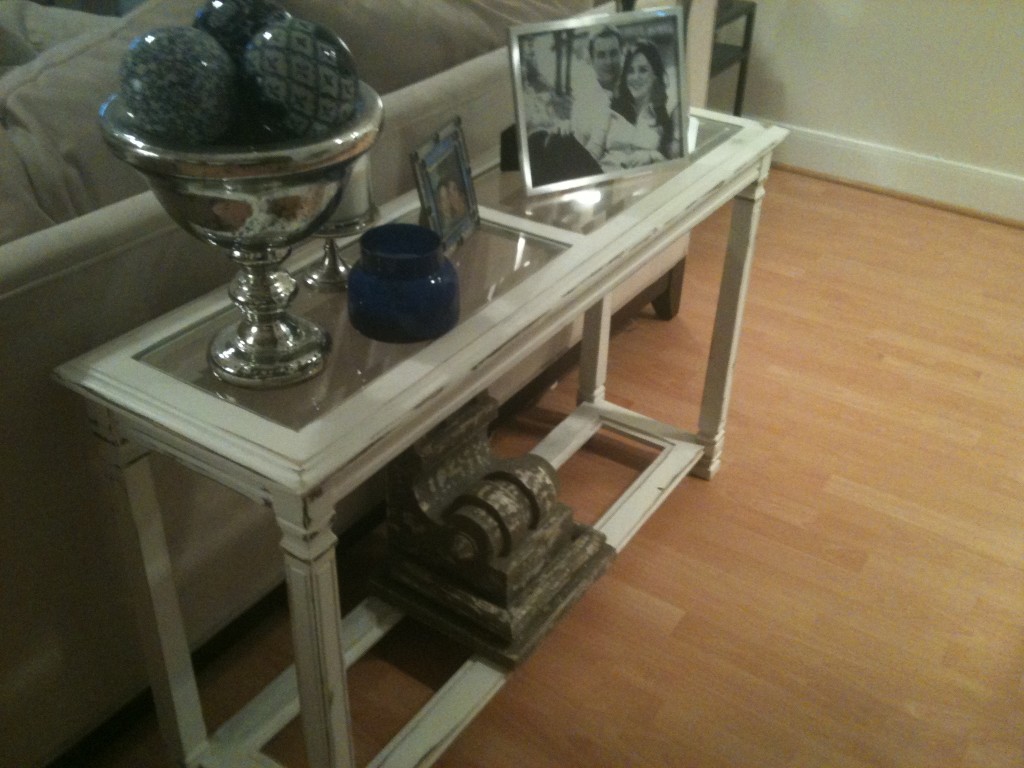 It's not the most amazing piece ever – and we did this one before discovering chalk paint, but it works great in our space. We haven't even replaced the caning on the bottom. I was thinking glass, but with small dogs and children running around, I think it's safer as it is right now – plus it's a lot easier to clean!