Garage Sale Saturdays: 7/23/2011
We had a great Saturday morning already! We hit 4 sales – well 3 actually (we did a drive by on one) and came home with all of these goodies!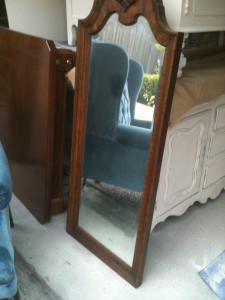 This mirror is going to be painted grey & white – it will be gorgeous!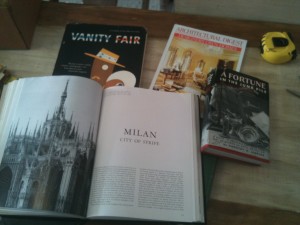 Some vintage books – probably just for us to keep. Vanity Fair special issue on the 1920's & 1930's, a large Renaissance coffee table book and some old books about restoring furniture and antiques
Who doesn't need more sandpaper? Who wouldn't grab up an entire box of unused belts and stacks of sheets for $5?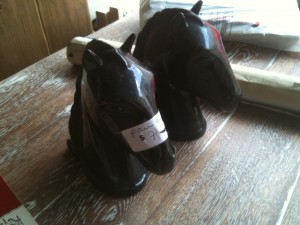 Horse heads – don't worry the price tag comes off – I just go too excited with the camera. Who wants to bet that Lauren paints these white?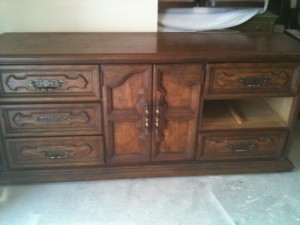 Large buffet – solid wood with dovetail drawers! And it's on wheels! Drawers are there, just got trigger happy.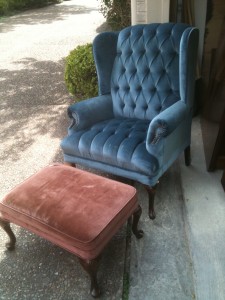 We got these at two separate sales – and the legs match! The chair still had the plastic wrapping on it and Lauren is already recovering the ottoman (we've been home about 20 minutes)
 And drum roll please….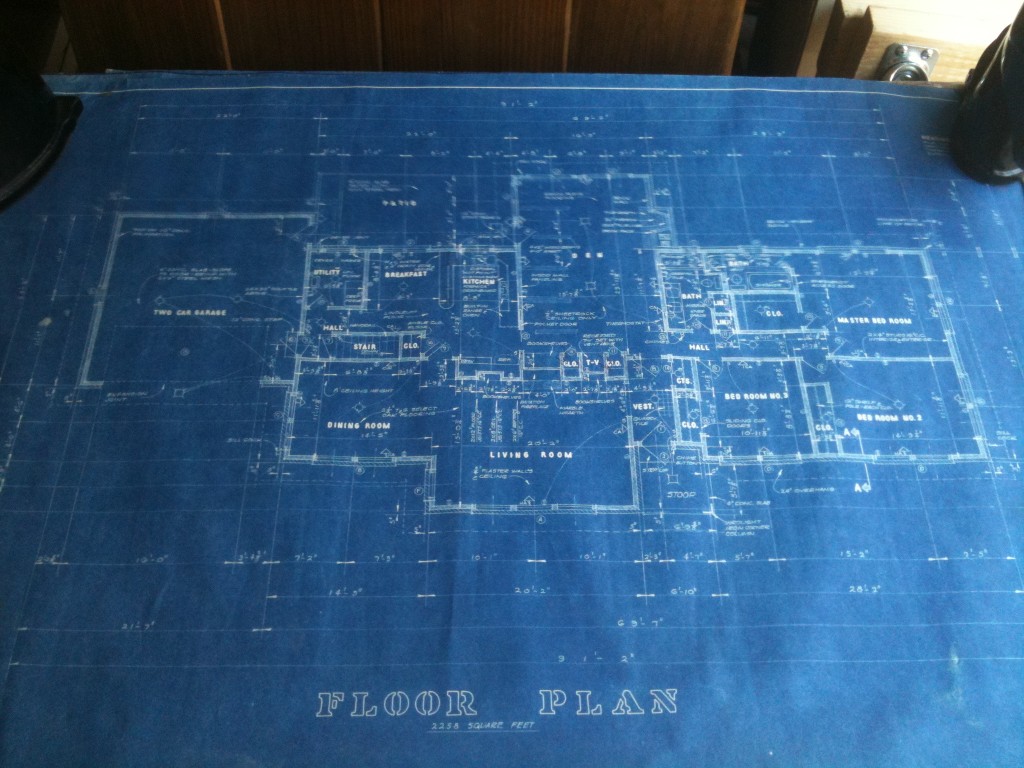 We found 3 rolls of old blueprints to houses, buildings and misc structures around Houston. Take that Restoration Hardware! We were about to leave the last sale (already looking like the Clampetts) when i saw a bunch of rolls of old paper in a corner – as I walked over so did another buyer – so I grabbed the first roll closest to me and showed them to Lauren. Her eyes lit up – and without any shame, I started going for the other ones. I was nice and asked the other buyer if they wanted them and they didn't! They actually had one roll in their hand and gave them to me! And with the 3 rolls of blueprints, we also got some old vintage wallpaper (it's silver, so Lauren swears it's awesome) that we'll be putting to good use soon!
So did you find anything good today?