Faux Restoration Hardware Headboard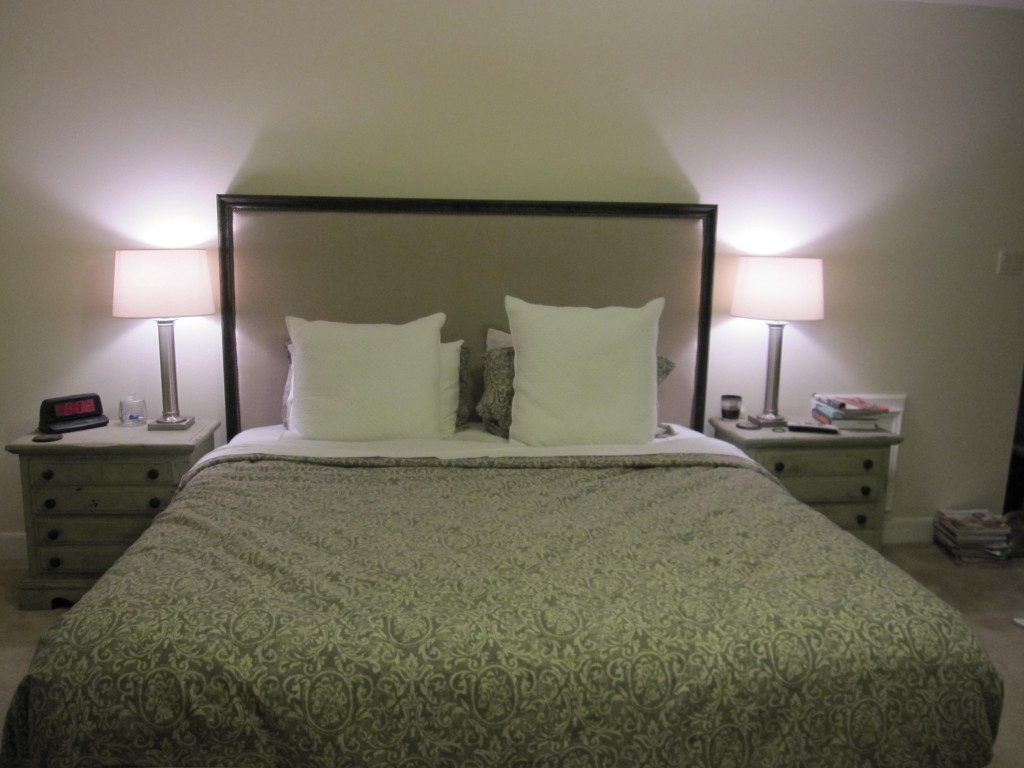 When we moved and had to acquire all new furniture (the buyer bought 98% of our furniture), we kept a few things. My queen sized bed with the tempuerpedic mattress was one of those things. However, a wife, 2 dogs and me don't quite fit in a queen bed – so we decided to move to a king size. With that came a new frame. Well, Lauren fell in love with this one from Restoration Hardware, but being an avid Dave Ramseian, I almost chocked when I saw the price. No way in heck was I going to pay that much for a piece of wood with some fabric nailed to it.
So off we went to the lumber yard for parts, Joann's for fabric & foam and then home to get it done. Tip – foam costs way more then you would ever think – so be sure to coupon it and ask the cashier really nicely for any other discounts they may have. The nailhead trim was ordered online. One roll did just fine.
I laid out the plywood, built the frame, put the foam down then fabric. Then I trimmed it out and added the nailhead trim for detail. The wood was stained ebony with a standard seal on it. On this headboard I did not finish the bottom because we are still deciding on a frame style – so for now it's mounted on the wall with a few leg supports.
Total cost: $140 (foam was not cheap!)