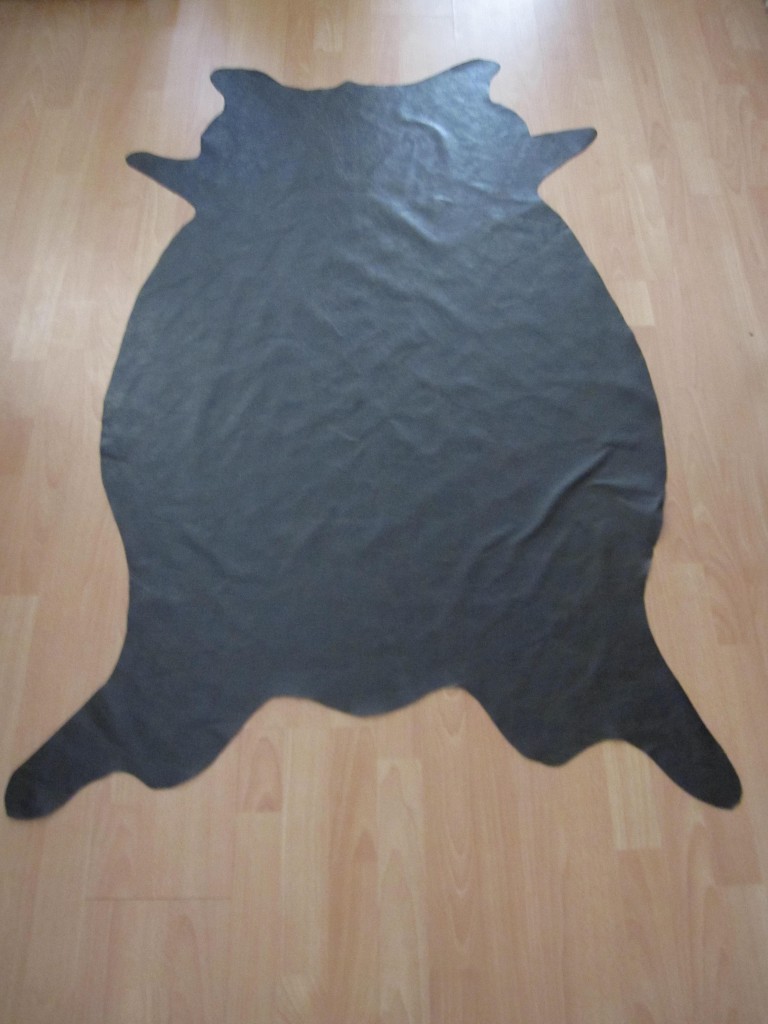 I've been pining after a hid rug for some time now, but couldn't bare dropping the cash. I've seen them all over the internet, in stores and even at garage sales, but the cheapest one I've found is $225. Still too much me so I decided to make one. I headed over to Glick Textiles (you can order fabric over the phone) and picked up 2 yards of vinyl. I've seen several great bloggers out there that have made their own hides like Danika over at Gorgeous Shiny Things. I looked at the shapes of the DIY hides and decided to free hand it… dangerous territory for me since I can't draw to save my life!
I turned the vinyl over and went to town drawing with a black marker. I wasn't kidding, I really cannot draw.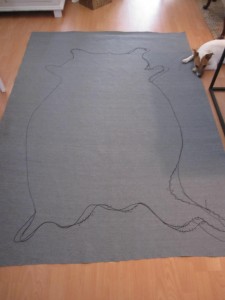 I made several mistakes so I just scribbled out the lines I messed up and then    started cutting with a pair of fabric sheers. I made several more cuts once I was done just to make it even. All told, it took me about 30 minutes and the fabric was a little over $24. Not too shabby! Clearly my handy assistant Tank was impressed! I might try leaving this piece in the sun for a few days to give it a weathered look. If it was actually leather, I know it would turn out great, but I've never tried vinyl. I'll let you know the results after a few days.