Distressed Garden Table/Desk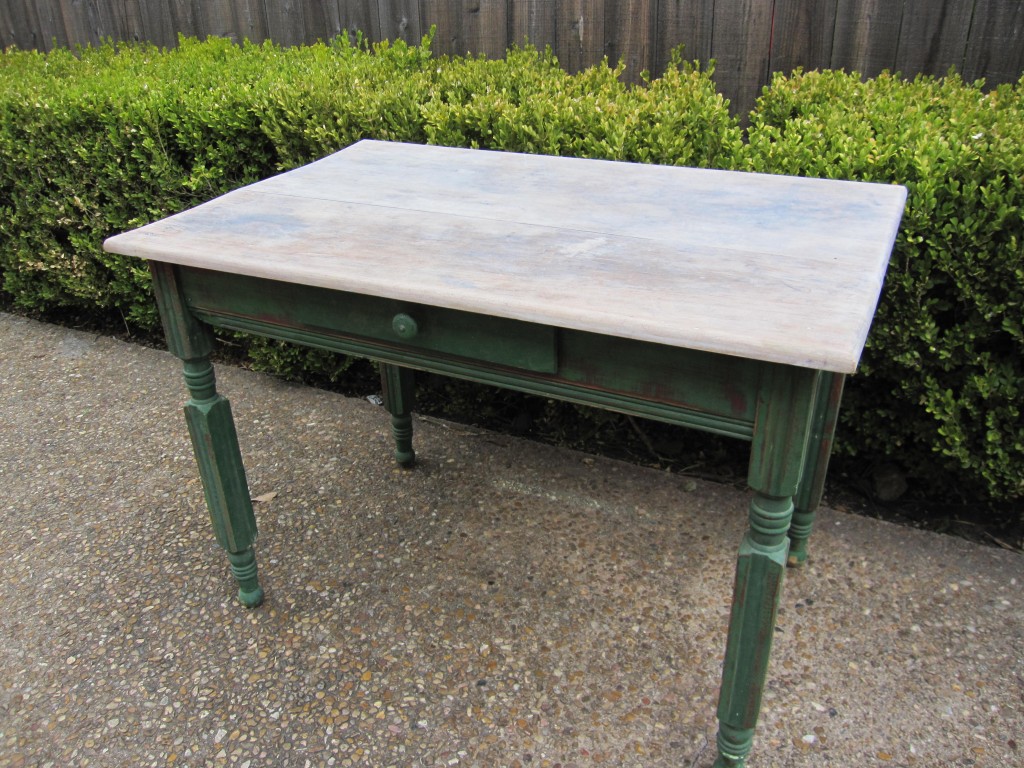 This is a sweet little garden table/desk that we just finished refinishing. The original green base was so great, we left that but just added a little distressing to match the top. The puke peach paint was stripped off to reveal a nice grained wood – which we then gave a whitewashed look and sealed.
We replaced all the hardware and evened out the top as much as possible, but it is not perfectly flat – but this would make a great garden table or desk.
Price: $175 – Contact us if you are interested in purchasing.
Measurements: 26 1/2″ x 42 1/2″ and 30″ tall