Dining Room Table – Before & After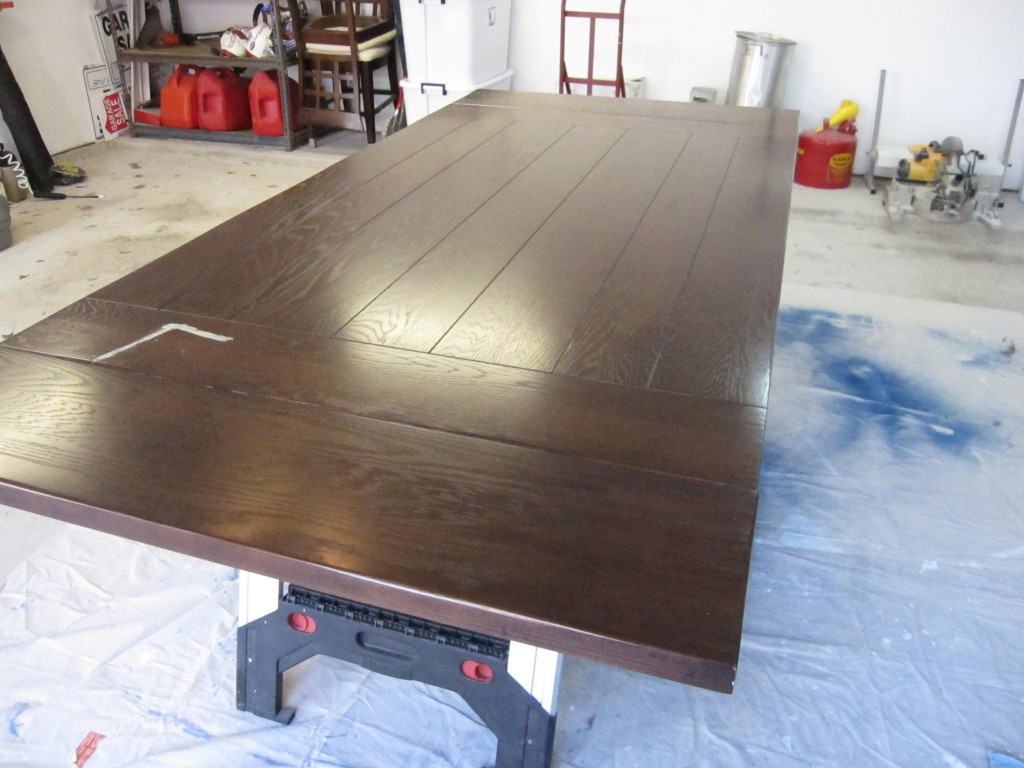 This table wasn't in bad shape to start with – minus the huge scratch on it. The color was brown – not an ugly brown but just basic. We found this piece in the back of a clearance section at a furniture store. I spotted it in the far corner, climbed over piles of stuff to get to it and then stood guarding it while Lauren ran to grab the sales lady. Not that there was anyone else around – but with good deals, I feel the need to protect them until they are mine. This piece is solid wood with nice legs and a clean look – and it came with 2 leaves for extension. I think we paid $250 for it. Not bad – not the cheapest deal in the world, but not everything can be a steal.
I started with filling the scratch and doing some minor filling, then I sanded it down to get to the bare wood. Then came the staining. Let me just say that I love staining furniture. For some reason it just works for me. With this piece we wiped on 3 layers of Minwax Ebony stain, then a coat of polycrylic to protect it. The legs and base of the table were painted Sea Salt White (Behr) and then distressed. Then the base and legs were waxed and off we hauled it to it's new home.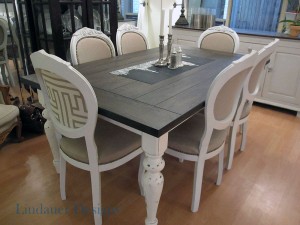 Above is the table fully decked out with the refinished dining room chairs – in this picture you can better see the different fabric that we used on the end chairs versus the side chairs.