Custom Refinished Dresser – Old White & Provence Blue
This was a custom request from a client who happened to also get the Refinished Lane Cedar Chest a few weeks back. The dresser was one that we've all seen before – basic brown veneer with the standard bat style handles.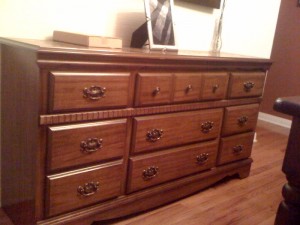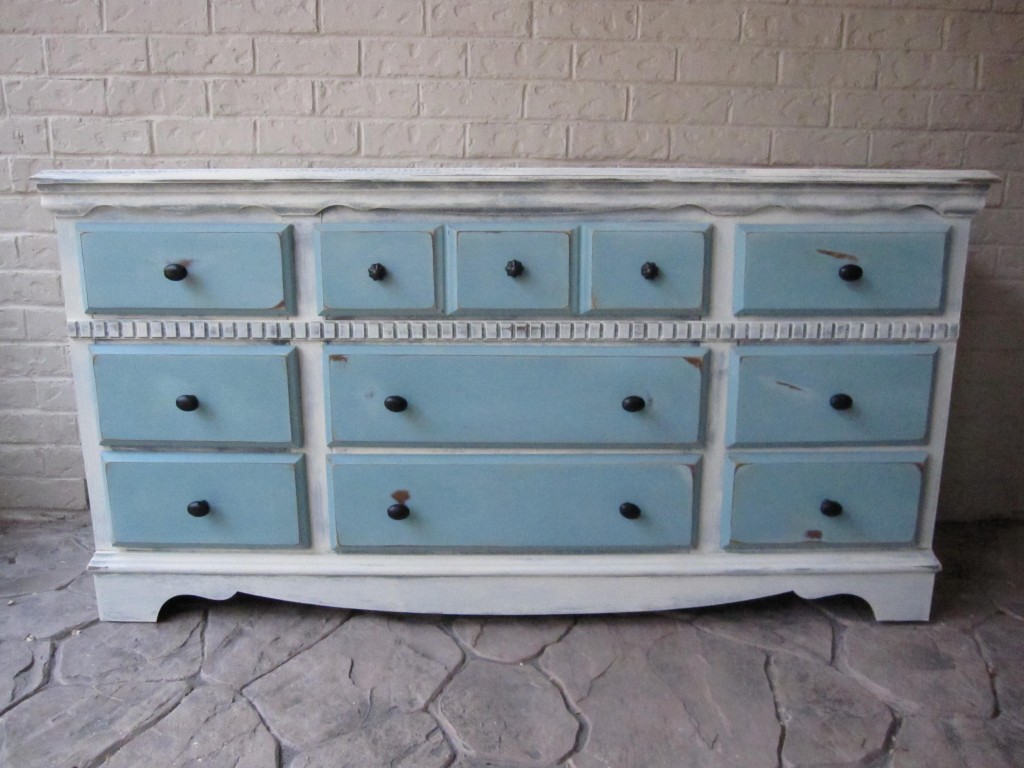 Lauren gave the entire thing a coat of Provence blue paint (after I remedied the hardware situation), then went over the body with Old White. Then the entire piece was waxed, distressed and waxed again. Now it's gone from boring brown to "oh wow" white and blue.
Have a piece of furniture that needs a new life? Contact us and we'll get you a quote to refinish your existing furniture.