Custom Coffee Table – ala Restoration Hardware (and many others)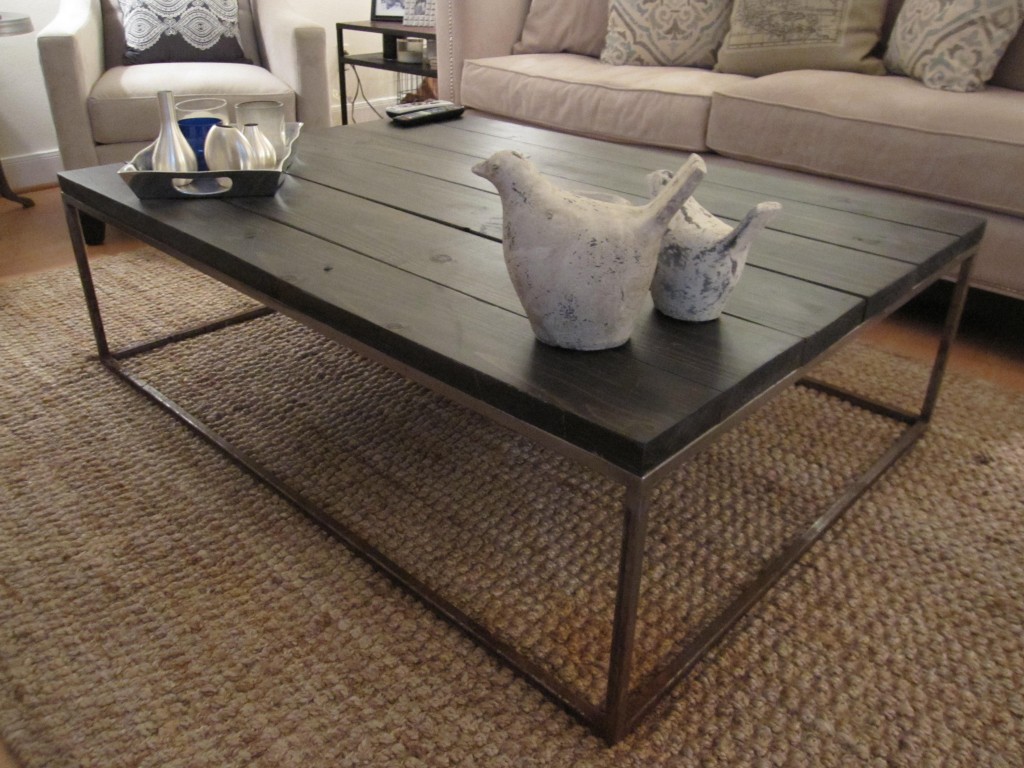 You've seen these tables everywhere – or at least you will after this. It's that car phenomenon – once you buy a car, you start seeing that same model and color everywhere. It's not that there are more cars on the road – you are simply more aware for them. Restoration Hardware inspired this custom creation – in particular, this coffee/occasional table – however the cost ($1,200) was way way above our budget for our new place, so I set out to make one in our own style.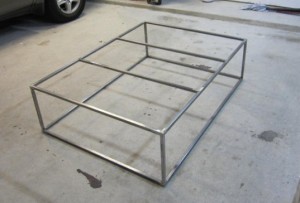 I started out with creating the drawing for the size that we wanted and then welding the stainless steel frame using 1″ square tubing. It was all shiny to start – which some people love and we can do for folks, but we wanted ours to be a bit rusty – so we sat it outside for a few days in the rain & heat (gotta love Texas) to get the rust color you see on it today. Then the frame was sealed before bringing it into the place where you see it today – can't have anything rusting onto the rug.
Then the boards were attached and everything was finished with a couple of coats of stain and sealant. The first coat of stain had us a bit scared, but we layered on a few more and it turned out gorgeous.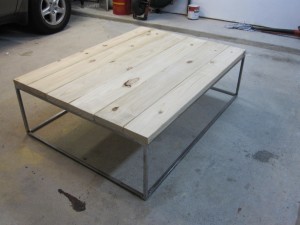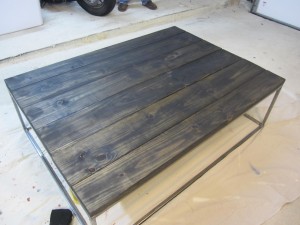 The tables have been an absolute hit – and they are sturdy as all get out. I can stand on one and do the jig without it even budging. We have the outdoor premium versions made with Ipe or Teak wood featured at Anthony's Patio in Houston, TX.
Each of these tables are custom made to fit your space & style, so the pricing ranges from $250 for a small side table to $2,000 for a premium outdoor version. Pricing is also dependent on the type of wood that you would like to use and the indoor/outdoor application. A version like the one you see here which is 55″ wide, 48″ deep and 15″ tall will run anywhere from $450 to $750. Contact us for a custom quote and design consultation on creating a piece that will fit your space perfectly.