Curvy Dresser Brought Back to Life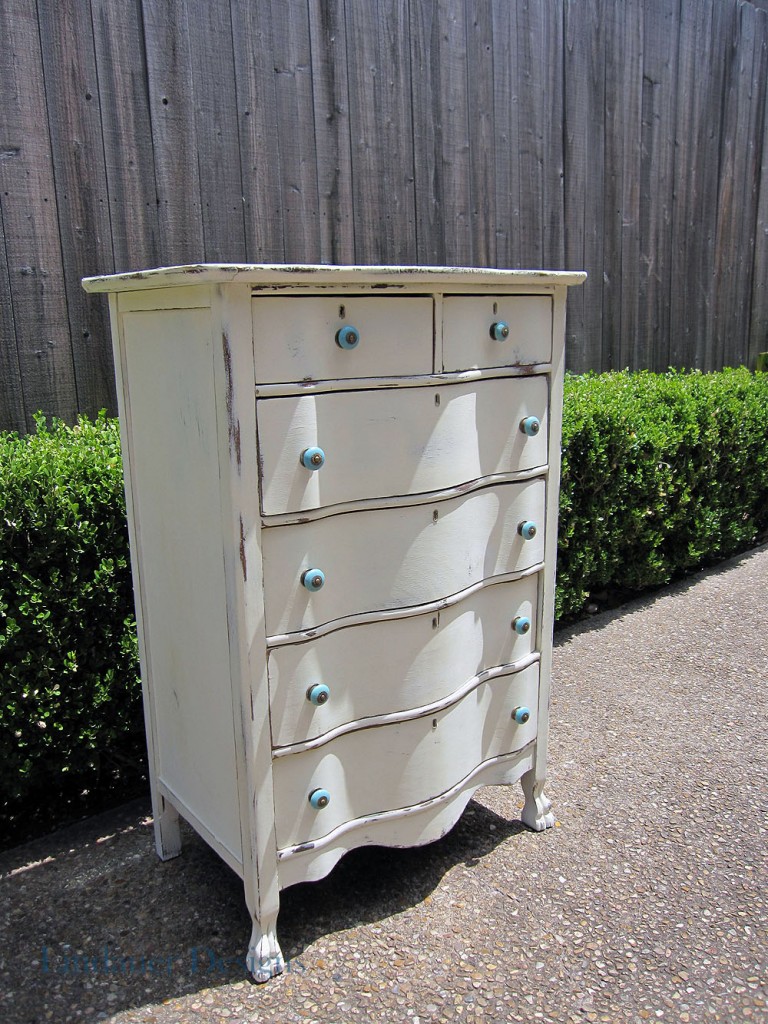 This is one of the pieces that we found at the same estate sale where my office storage buffet came from. You can see why we ran after this one – throwing elbows and everything.
In fact, this piece was sold before I even finished repairing it. The top was in pretty bad shape, so I repaired the veneer and filled in the holes. It came out great and now this curvy dresser has a new home.
Don't forget to check out those feet!
This piece has been sold and is not available.