Antique NY Blue Printer Stand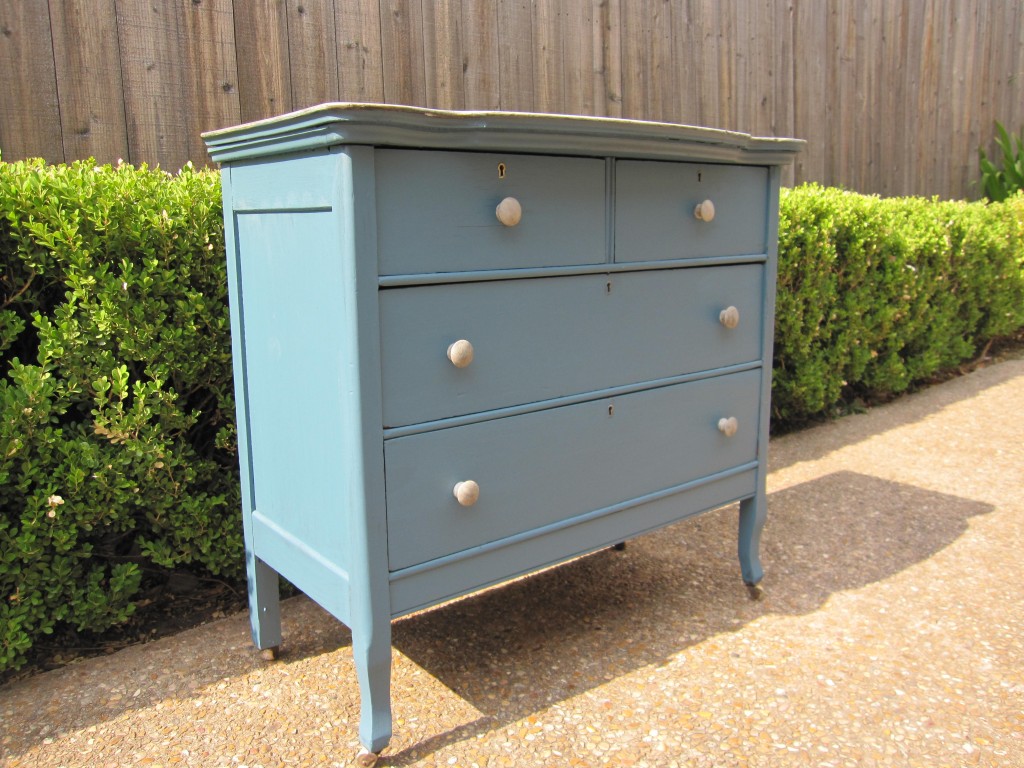 Yes, I forgot to take a before picture of this one folks. But don't hate me – I acquired this piece at 11:30am today and by 4:30pm it was done – so I was a little bit busy. I set off this morning to pick up a curvy desk from a source and while there I found this chest of drawers that I couldn't resist. $80 for the chest of drawers – marked down from $120. Still a little steep but the character in it spoke to me. Plus it had working locks with a key and wooden wheels to show it's age.
I started off sanding the top down since it was in pretty bad shape and then I gave the top a coat of White Outdoor Stain – some that I had gotten for $0.50 from the Home Depot oops section. Then I wiped on some Ebony stain over the white to get the grey streaky look. Then the body was painted with Annie Sloan Abusson Blue paint, a coat of clear wax and painted/stained the knobs in the same fashion as the top.
Why the name NY Blue? Well this piece is going into my office that has a NY Yankees theme going – I needed a piece to set the printer on and this matched the dimensions perfectly. And I was trying out some new paint color schemes (aka playing).
See the printer stand in my finally organized (well mostly) office.