Antique desk and the brilliance of Howard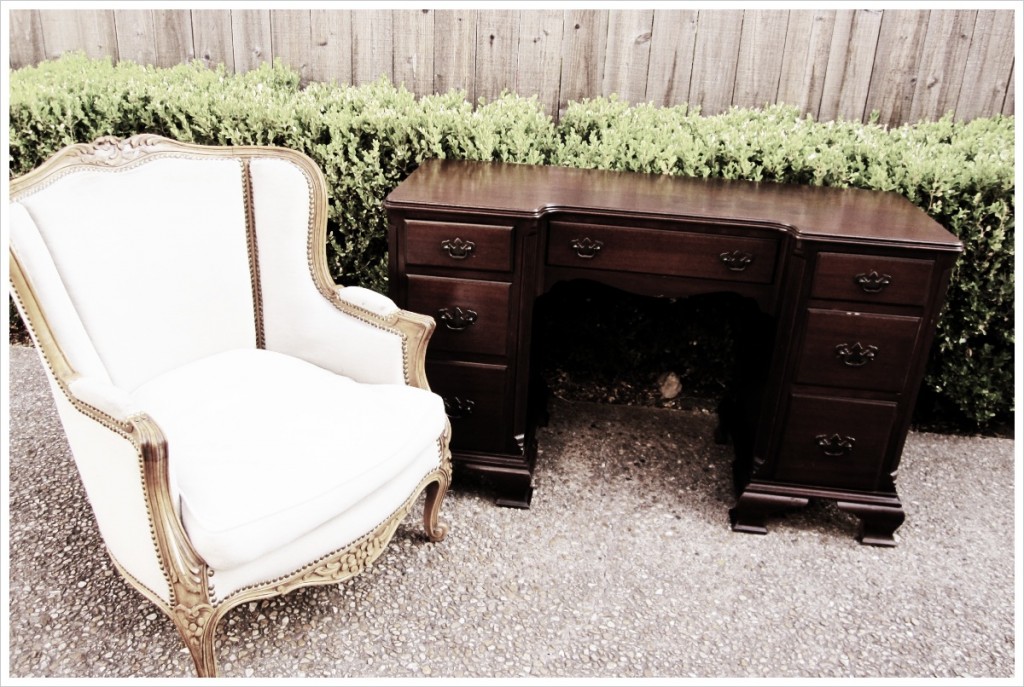 Lauren & I went to our first furniture auction not long ago and man, was it an experience! We got there at 10am and stayed until just after 8pm – patiently waiting for the right furniture pieces to pop up. We waited and waited and then finally they asked folks to just go pull the stuff they were interested in as opposed to bringing out everything. So I ran back there and pulled this desk. It was buried in the back and under a few pieces, but I could see it's beauty. I was thinking of paint schemes and how I was going to refinish it before we even got it home. Why do you ask?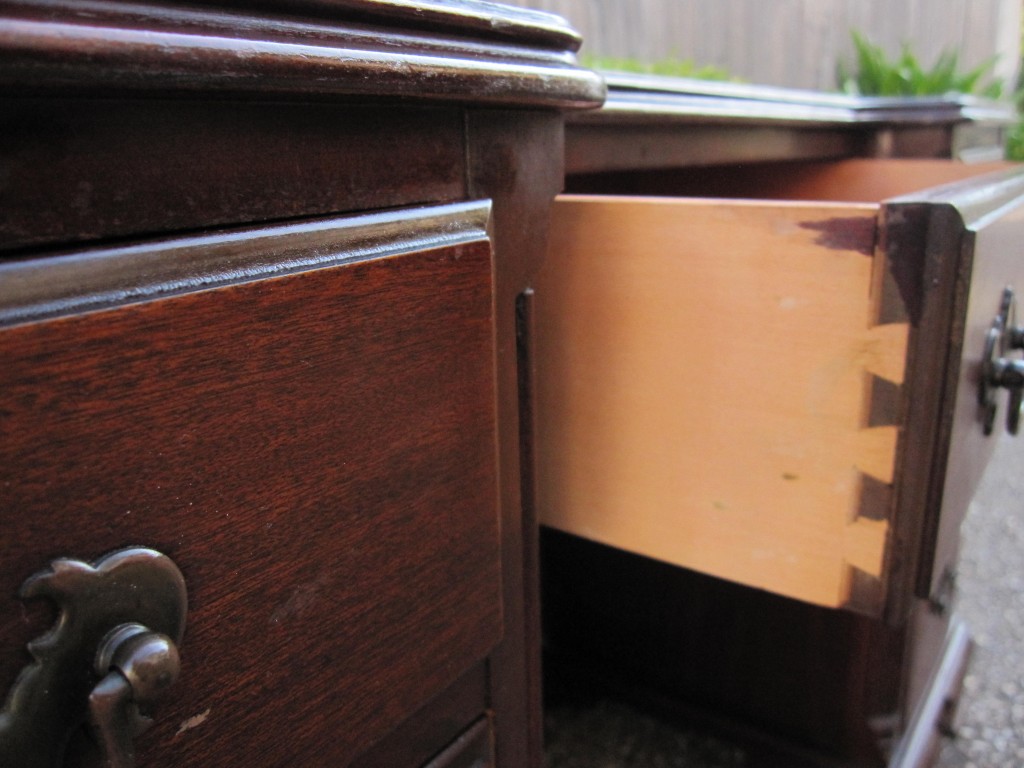 Beautiful construction – solid wood and well, basically just gorgeous structure.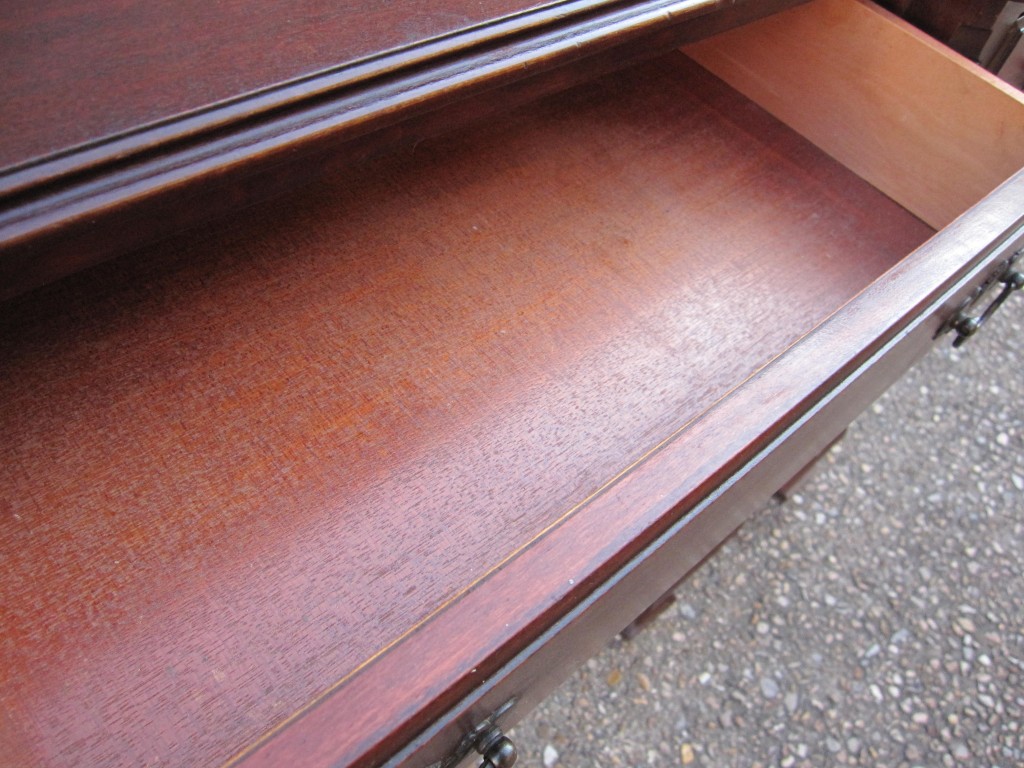 Even the insides of the drawers were finished perfectly and of the same wood the entire desk was made of. Compared to my steelcase tanker desk, this may be the most solidly constructed desk I've seen in a long time.
So yes, we got this for a steal – a steal I tell you! And before I even got to start to refinish it, our neighbor came over and laid claim to the desk. Mind you, we had the desk for only 12 hours (from 8pm to about 8am) before he came over and declared it his – without asking the price. Pretty sure our neighbors watch us bringing furniture home and then come over and shop. We sold what may be the ugliest pair of lamps Friday night that same way (pics of those to come later).
So I asked the neighbor how he wanted it refinished and surprise surprise, he didn't want anything done to it! I was a little heartbroken over that but I convinced him to at least let me shine it up and give it some life before he hauled it away. I can't let something ugly go out of our shop (except those lamps)!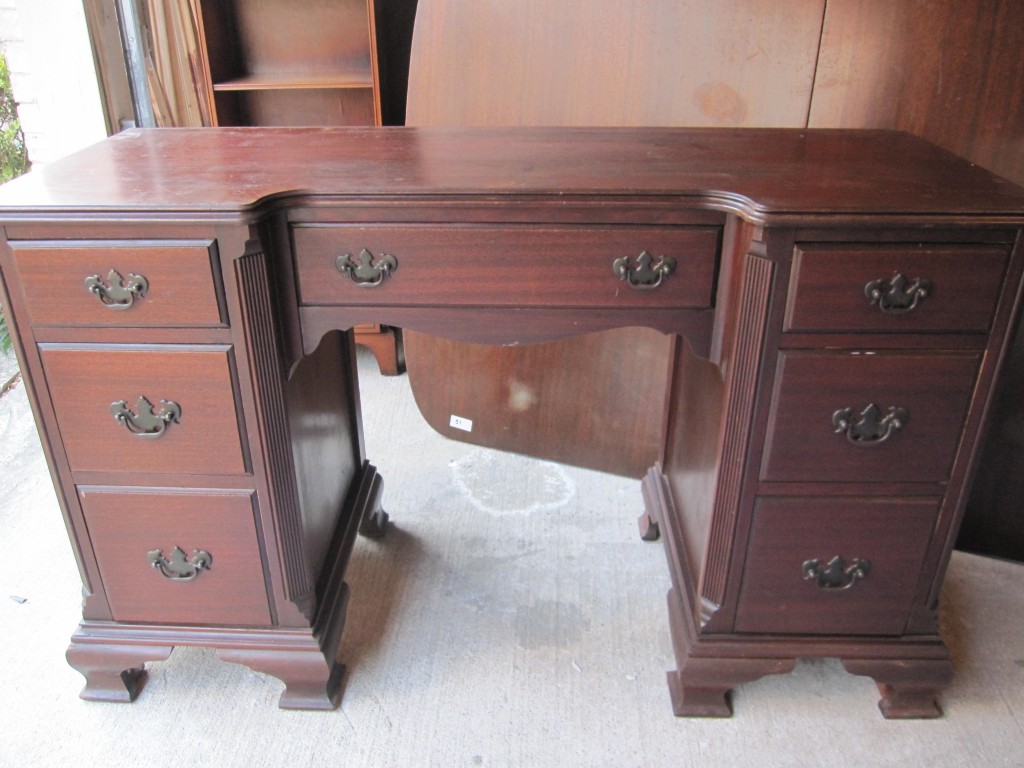 Not that it was ugly – just a little beat up and needed some love. In comes Howard Restor-A-Finish – this stuff is amazing! If you have a wood piece that needs new life – try this stuff out before trying to strip it down – it may just save you time and lots of dust.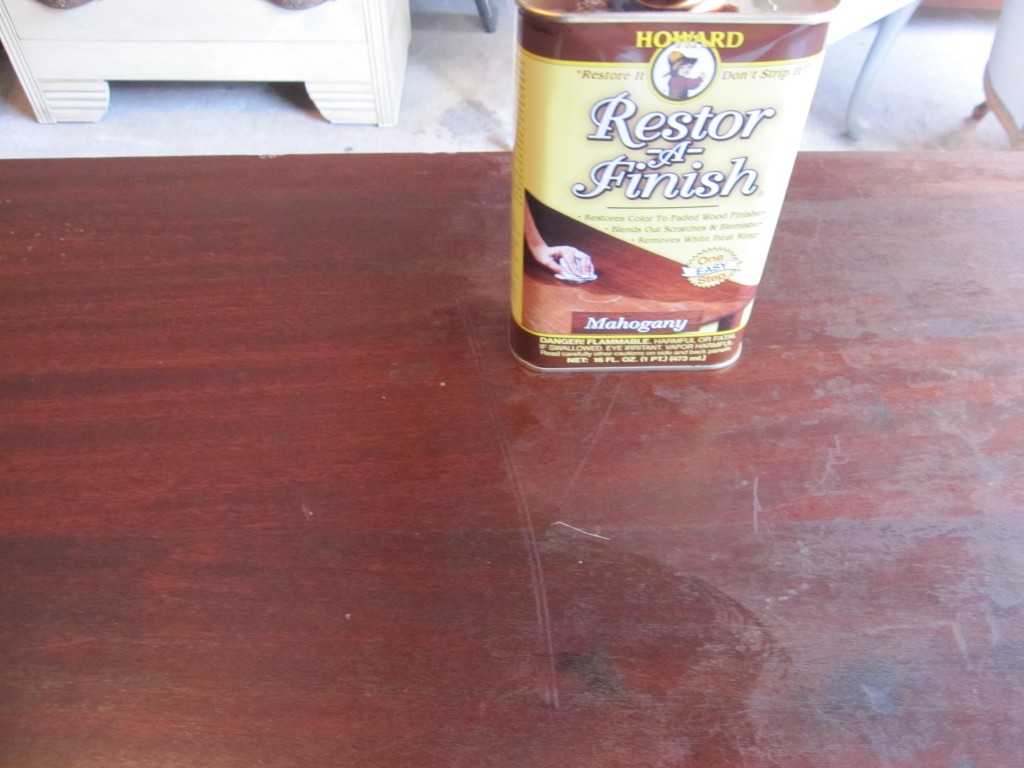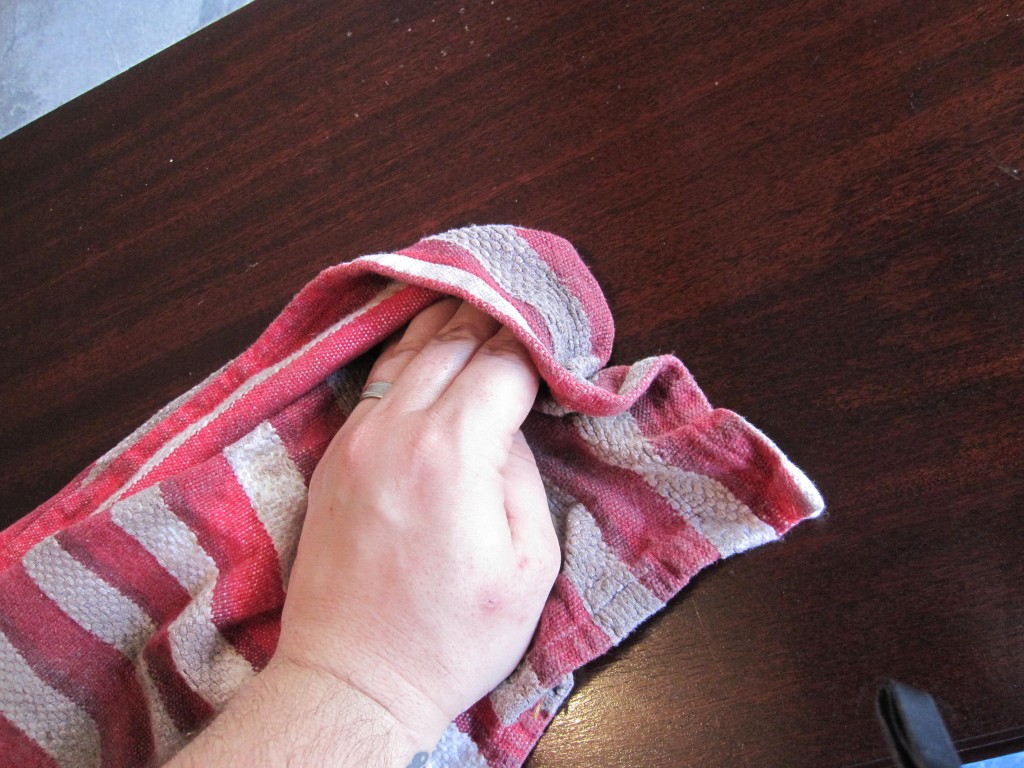 It's simply wiped on and then wiped off – it really is that easy and believe me, I was a skeptic about it at first. But just look at the finished product to believe it.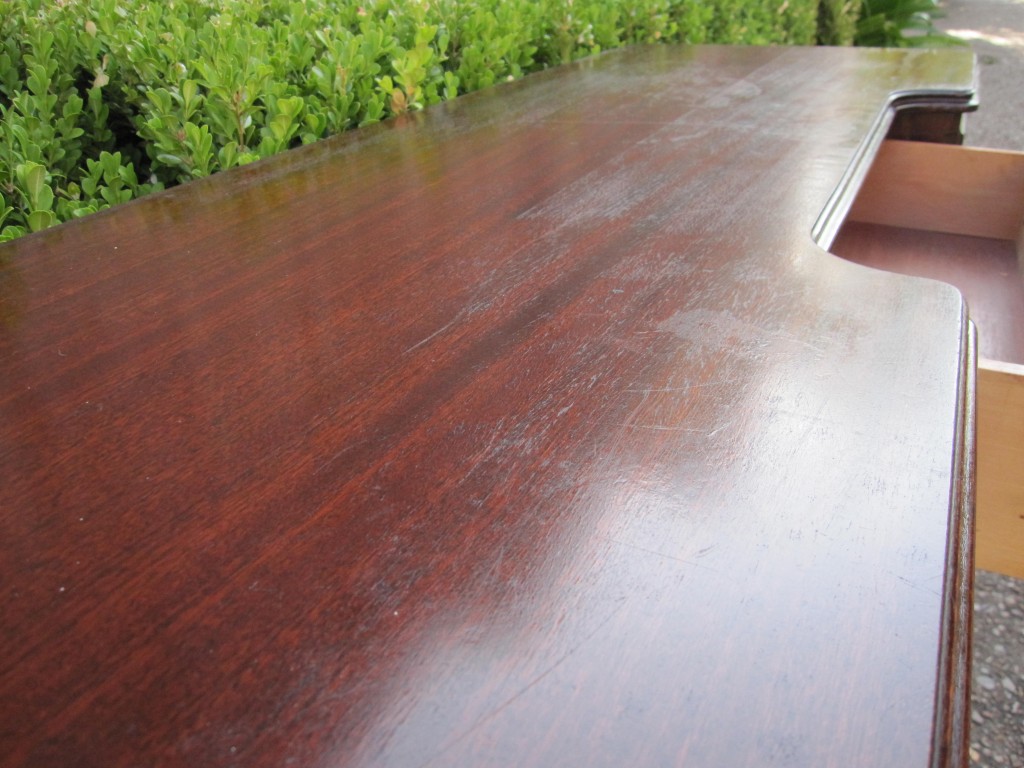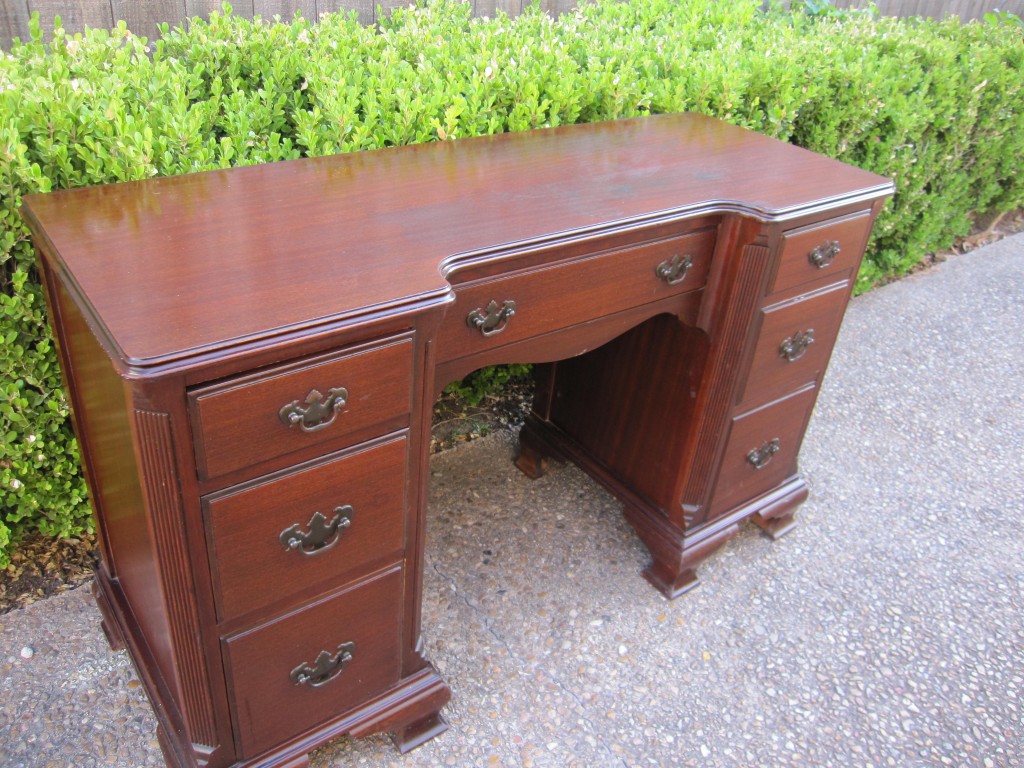 After wiping down the entire desk with the Restor-A-Finish, I gave it a good waxing with Howard's Feed-n-Wax product – smells like oranges and really helped to buff out the remaining scuffs and scratches.
Yes, the desk is not perfect – but that's how the buyer wanted it. I would have completely stripped the top and refinished it to remove all the scuffs, but the new owner wanted it "aged" so I left it alone and am pleased with the result.