Seen this one before? Deja Vu? This buffet reminds me of something my mom used to say to us – "I brought you into this world and I can take you out out of it and make another one just like you". Well folks, that's what I had to do. After I sold Lauren's buffet that we did last week – I had to make it up to her and find another buffet fast.
So yes, not only did I sell her buffet – but I made her get up at 6am on Saturday to help me take my truck to the shop for it's regular maintenance. I did promise her breakfast though.
We trekked up to the Woodlands, dropped off my truck and then went off to hit some sales. Pretty much every sale we looked up to go to was a bust – so bad that it got to the point where anytime I saw sale sign, I would veer off the road. Just when we were about to pack up and call it a day – I spotted a sale – flipped a u turn in the middle of the road and probably cut someone off.
The sale was pretty random – but we saw the buffet from the road and went straight to it. $30. Yes – just $30. But admittedly, it was in pretty rough shape. I think it sat in someones garage neglected for a few years. But check it out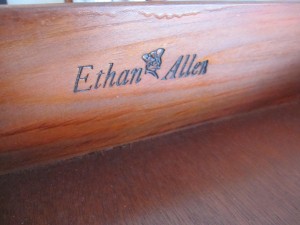 Yep – that's right. An Ethan Allen buffet for $30. Not quite as much fun as our previous buffet garage sale find but it was what I needed for the breakfast area – and it had a pretty similar style as the previous buffet.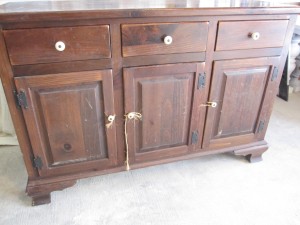 I finally got some time late Sunday afternoon to spray this one down with Annie Sloan Old White and then touched the top with Graphite before distressing. Some waxing and new hardware – and we had another new buffet.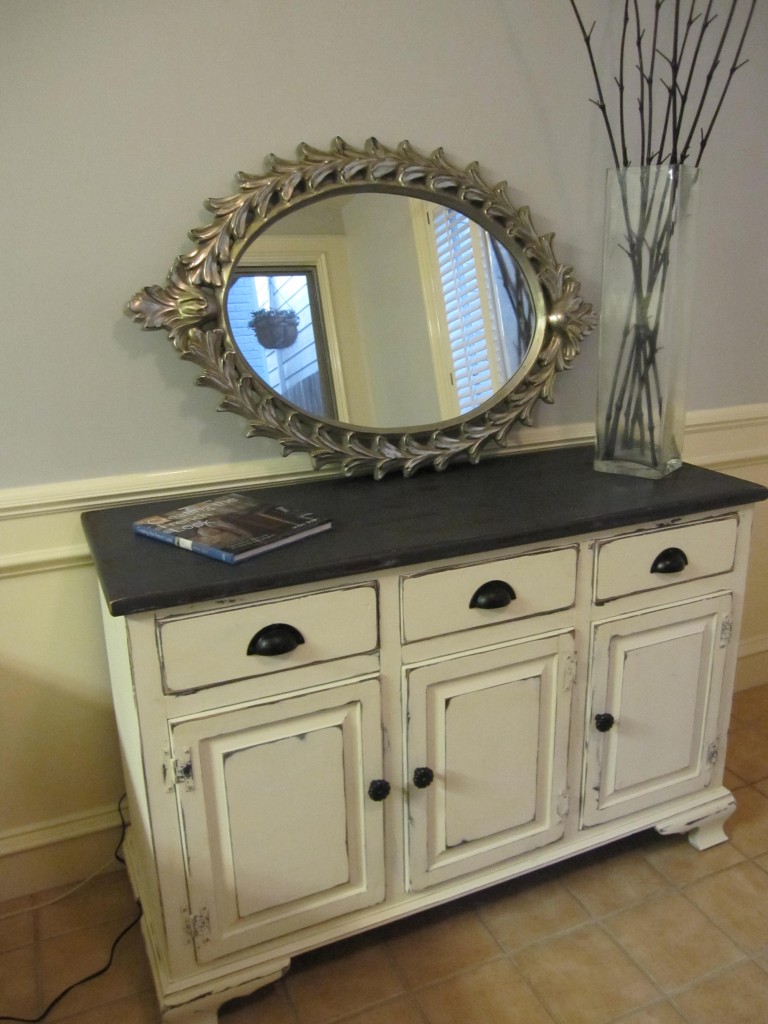 And for reference – you can see the first buffet here (or below):