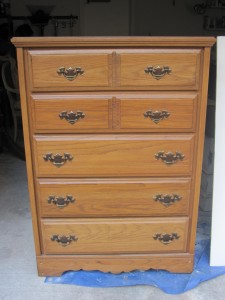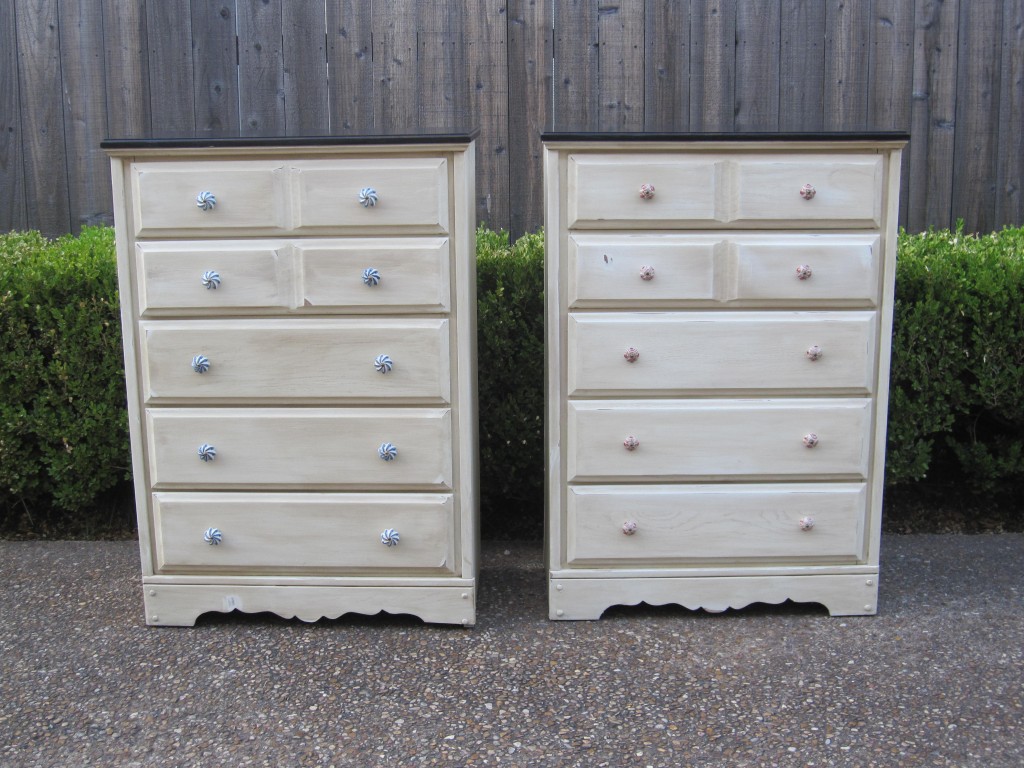 These dressers were a special order/request from a client that had seen our Farmhouse Dresser. But she wanted two matching dressers – one his and one hers. After exchanging emails and discussing ideas, we found a matching pair of dressers that fitted the bill and we got to work. We primed, prepped, filled, sanded, sealed and painted. The insides of the drawers were sealed with a poly glaze (painted white inside) and the holes were filled to accommodate the knobs versus the drawer pulls.
Then the tops were sealed and stained with a Minwax Ebony finish – then a satin poly glaze to give them plenty of wear over time.
Everything was given a coat of old white paint, followed by a clear wax – then a layer of dark wax thinned with mineral spirits. Some distressing and adding the new knobs later, we were done.