3 Brand New Pieces – Custom Furniture!
We had a busy week last week! So much so that I'm putting 3 pieces into one post – just to get them out there for you to see!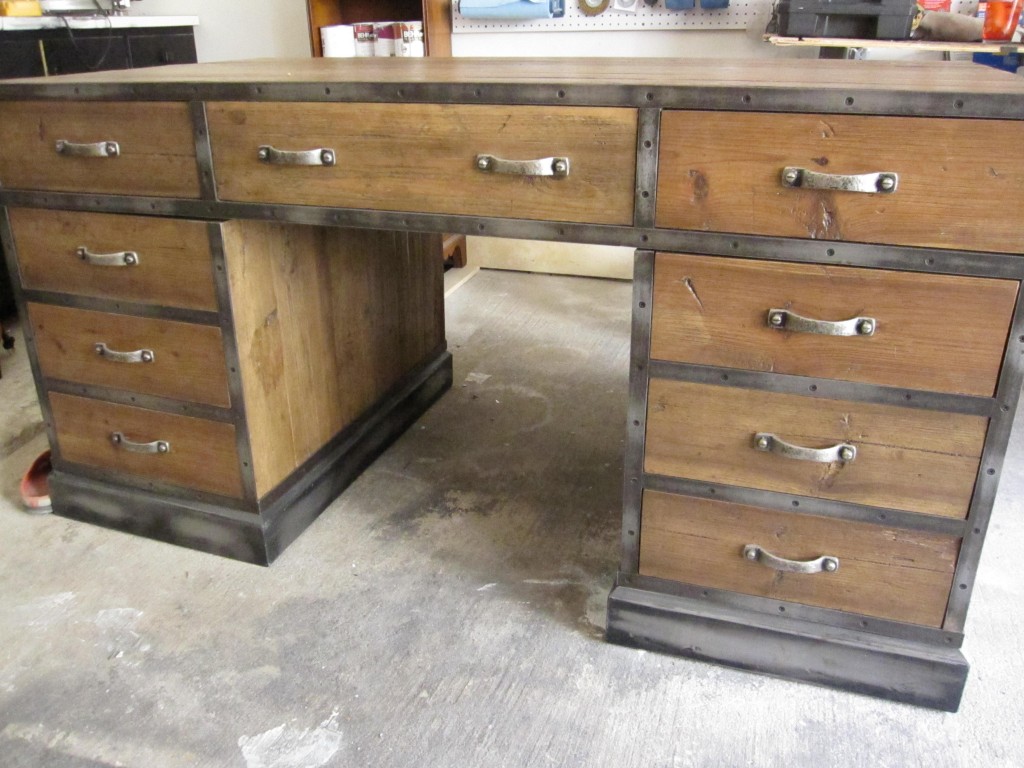 This desk is fantastic – in perfect condition. This is brand new – custom made. All the drawers have dovetail joinery. The wood has the distressed look that was blended to match the distressed trim.
Measurements: 32″ deep, 32″ tall, 59″long
Price: SOLD
Tall, solid cedar chest with 30 drawers! It's a show stopper with the off white, distressed finish and reclaimed wood top. A great piece for any room, this chest holds just about anything- linens, clothes, shoes, office or bathroom items and more. This is a brand new never been used custom made piece of furniture. I love this piece! I could stick my nose in the drawers and smell the cedar all day long!
Measurements: 48′ wide, 16″ deep, 49″tall
Price: $550
These artisan crafted solid wood tables are made with distressed wood- the hot item in all the design magazines and high end retailers. This beauty goes well with modern and traditional décor and the larger scale size makes a statement. Add the matching side table to complete the look.
Price – $350 for the set