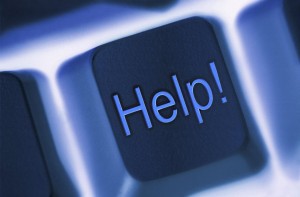 In order to answers some of the questions that are out there and that we've received in regards to the Website training session this weekend, I wanted to get everything down and out there. If you have any other questions, please let us know! The time to register is now!
What's the point of this session/training event?

The idea/genesis of this session came from my years of experience within the web space, but specifically experiences at major conventions like SES (NY, Chicago & SF) where I would attend 3-4 days of sessions only to find the the most valuable sessions were the open sessions. In these sessions, websites would be pulled up on the screen and the entire panel would consult and diagnose the site.  The owner of the site would get a quick 10 minute site overview that was invaluable. I learned the most from these sessions because it was a real world application and beyond my normal client scope. You will able to sit in a room and learn from AND with others that are in a similar situation – plus receive expert advice, tips and tricks.

Why should I pay for this? $100 seems a little high to me

$100 is not a drop in the bucket, that's for sure. But it's also something you can't afford not to do if you have a website or want a website. The $100 fee gets you 7 hours of expert consultation, breakfast, lunch and $100 from Google to market your site (so it's basically free). Compare that to the hours you would spend pulling out your hair trying to learn everything, decipher all the acronyms and create your own web strategy & presence. Not to mention, compare that to standard hourly rates across the board. As a freelancer, I will charge upwards of $75 an hour, Lauren charges $50 and most agencies will charge you $125 to $150 an hour. So it's a steal.

What makes you an expert?

I've been in the web marketing space for over 10 years – in fact, I was a web marketer before Google was around. I can remember Google coming to me to pitch their new fancy Google Adwords system. I've successfully created (and sold) 3 eCommerce websites from scratch. I started blogging in 2004 (before it was popular) and run over 15 websites in my free time. I've worked on some of the largest companies in the world – from IBM, Allstate, HSBC, Waste Management to  the USMC, Sears and Walmart. I have an entrepreneurial spirit and believe that anything done on the web should be done with a purpose, for the lowest cost possible and be as effective as possible. I'm about your website making you money. You can find out more about me on LinkedIn, verify my Google Certification  and check out the interactive marketing company I help run. You can also ask Mandie @ Altar'd for a personal recommendation/review.

Can I bring more then one person?

Certainly, but each person has to register for the event/have a ticket. This ensures that everyone that wants a seat gets one.

I don't have a WordPress based site

Not a problem! WordPress is not the be all end all for website CMS systems. It's just one of the most common. Even if you do not have a WordPress site, you should still come to this event. We will review your site, create a custom SEO plan, get you started on adwords advertising and devise a strategy for you to execute on moving forward.

What do I need to bring?

Yourself, your questions, a laptop or other mobile device (iPad/netbook) and any logins/information specific to your site and needs. Wireless internet access will be provided

What do I get from this?

$100 for Google Advertising
Breakfast & Lunch
Customized recommendations & training on:

SEO (search engine optimization)
SEM (search engine marketing – aka PPC)
Internet Marketing (everything else that's not SEO & SEM)
Email newsletters
Social Media
Online & Offline PR
Access to experts to answer all your questions
Anything else you want to know as it relates to website & marketing

Okay, so this sounds too good to be true – what's the catch?

No catch. We are doing this as a way to give back – and frankly, every new situation and issue that you run into is a learning experience for us. We benefit from these sessions as much as you do. There will be no up-selling, signing up or anything else like that.

Where do I go?

The training session will be held at the Forthea Interactive offices starting at 9am on Saturday October 15th. The address is 3355 West Alabama, Suite 1230 Houston TX 77098. Parking is free in the garage.
The event is fast approaching, so please register as soon as possible so that we can get an accurate count of everyone attending. Send in any questions early (if you want) and let us know if you have any other questions/comments.