Currently viewing the tag: "kitchen"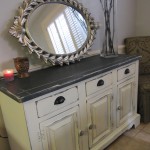 We've all seen these hutch/buffets before. Most likely at a Goodwill – or sometime during your childhood. Sorry about the before picture – I started getting into this piece before I remembered to grab the camera.
This piece came from the same set of stuff we picked up with the Continue Reading →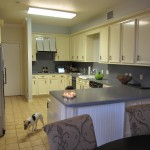 Prepare to avert your eyes
This was our kitchen.
Yuck.
We are renting – but no one should be exposed to this level of torture. And you haven't seen the wallpaper yet. Yes,  WALLPAPER.  3 Patterns of Wall Paper – all variations of Blue, Orange and Pink.
If we owned this place, we would have […]
Continue Reading

→