Currently viewing the tag: "coffee table"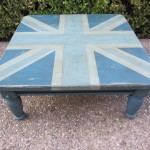 On
September 7, 2011
By
Nick
SOLD
This coffee table has been sitting around our work space for quite some time – just waiting patiently for one of us to get some inspiration and make it fabulous. And it took some time for that inspiration to come. Finally, it hit me – make it something of […]
Pin It
Continue Reading

→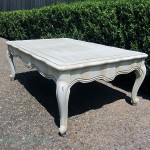 On
August 10, 2011
By
Nick
This little coffee table came to us from a client that wanted it re-done for her daughter who was moving for college. Since we had a deluge of furniture, I didn't get a chance to snap the before picture – but just imagine this all brown and neglected. Like anything else that's been […]
Continue Reading

→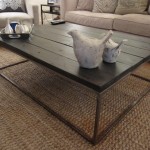 You've seen these tables everywhere – or at least you will after this. It's that car phenomenon – once you buy a car, you start seeing that same model and color everywhere. It's not that there are more cars on the road – you are simply more aware for them. Restoration Hardware inspired this custom […]
Continue Reading

→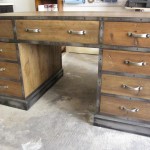 We had a busy week last week! So much so that I'm putting 3 pieces into one post – just to get them out there for you to see!
This desk is fantastic – in perfect condition. This is brand new – custom made. All the drawers have dovetail joinery. The wood has the distressed […]
Continue Reading

→