Ok ok… is what I said to Nick after he begged me again to start blogging. He thinks he has me fooled by buttering me up and telling me that I'm a great writer! Really, I think he's just super busy at his "real job" and wanted me to help.  I'd do anything for my cute hubby, but blogging… it kind of scares me. I tend to share WAY TOO much and I'm not sure that you all want to hear it. I made him a promise to share some of the fun projects we're working on, but I also decided I'm also going to have a little fun with it!
I thought I'd share a little but about us because really, I should be in a comic strip, or so Nick says. I say and do the most ridiculous stuff like leaving my tweezers in the refrigerator. I found them there the other day and honestly, it doesn't surprise me.
I quit my day job back in May to work on Lindauer Designs full time. I was a publicist and mainly worked with food clients. Best decision I ever made! It meant venturing into uncomfortable territory starting a business and figuring out how to stay motivated, but we are truly blessed and overjoyed with the response and are forging ahead.
Here's my dirty little secret. I can't cook to save my life. I have actually given Nick food poisoning! More than once! So I say I'm a WIT- Wife in Training. We've been married for 10 months now and I'm trying to learn how to cook, take care of the house, dogs, laundry, etc. and still be a nice person at the end of the day when I'm tired. Honestly, you moms out there are SUPER HEROES! I don't know how you do it with kids! Now whenever I make a yucky dinner, which is a regular occurrence, I just tell Nick I'm a WIT. How long do you think that excuse will last?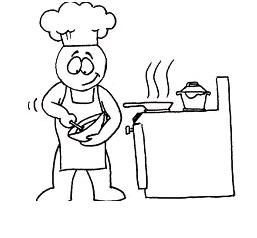 And here are a few tidbits about Nick who is MY super hero. He works full time in the internet marketing space and is a genius. No really, he is. Try playing him in Words with Friends. You will lose. He also used to own his own hot sauce business and has a steel stomach. Sure, the hottest hot sauce in the world doesn't faze him, but my cooking…
Thanks for listening to my ramblings. Go easy on me, I'm a newbie! See you kids later and next time I'll actually share a design related project.
Lauren