Currently viewing the category: "Unfinished"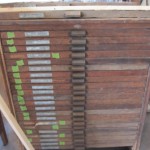 On
September 11, 2011
By
Nick
If you follow us on Twitter – you'll know that we recently acquired an Antique Hamilton Type Cabinet. We were out on Saturday morning hitting the usual sales – estate and yard – when we came across an estate sale of a former antiques dealer. This was my dream sale – […]
Does cialis lose potency over time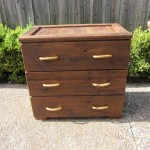 On
August 26, 2011
By
Nick
What can we say – this chest of drawers is massive! Each drawer is 12 inches tall, 24 inches deep and almost 40 inches wide! It's made of solid wood with heavy rope handles – stained with a walnut stain. This would make a great blanket chest and/or a toy chest in the […]
Continue Reading

→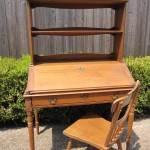 On
August 26, 2011
By
Nick
This piece is available as-is for $250 or finished for $350
It's made of solid maple wood with dovetail construction, removable hutch and matching chair. Perfect for a small study desk or even in the entry way to hide everything away.
Also includes the key for the lock – and it works!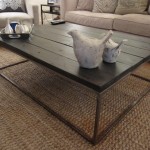 You've seen these tables everywhere – or at least you will after this. It's that car phenomenon – once you buy a car, you start seeing that same model and color everywhere. It's not that there are more cars on the road – you are simply more aware for them. Restoration Hardware inspired this custom […]
Continue Reading

→