Currently viewing the category: "Handmade"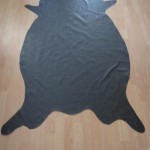 I've been pining after a hid rug for some time now, but couldn't bare dropping the cash. I've seen them all over the internet, in stores and even at garage sales, but the cheapest one I've found is $225. Still too much me so I decided to make one. I headed over […]
Continue Reading

→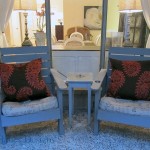 When we first moved in to the townhouse, the back patio was sad. Sad because it was empty, neglected and only had a little stool that was left behind for some reason or another. We have 2 dogs, so we needed to first make the space usable for them (with some mulch and plants) but […]
Pin It
Continue Reading

→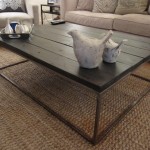 You've seen these tables everywhere – or at least you will after this. It's that car phenomenon – once you buy a car, you start seeing that same model and color everywhere. It's not that there are more cars on the road – you are simply more aware for them. Restoration Hardware inspired this custom […]
Continue Reading

→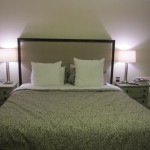 When we moved and had to acquire all new furniture (the buyer bought 98% of our furniture), we kept a few things. My queen sized bed with the tempuerpedic mattress was one of those things. However, a wife, 2 dogs and me don't quite fit in a queen bed – so we decided to move […]
Continue Reading

→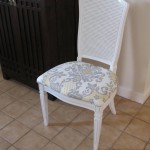 A few months ago when we decided that Lauren was going to be working from home, we had to set up her office space. Since my steelcase desk was made to match what I wanted – it was only fitting that I created a desk just for her. She wanted simple clean lines, white […]
Continue Reading

→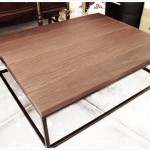 This Ipe outdoor table is made from solid 2×8 Ipe boards, treated with teak oil and resting on a solid steel outdoor treated frame. This table will last 25 years or longer without any special treatments. If treated, it could last forever.
Commissioned by Shannon's Patio in Houston, Texas – these […]
Continue Reading

→